Oracle Hiring 5,000 Cloud Pros in US

Comment (7)
Oracle has watched its cloud computing business grow over the last two years, and now the software and database giant is looking to hire about 5,000 cloud professionals in the US to continue that growth.
The positions that are now open include engineers, consultants, sales and support people for the company's cloud businesses, according to a statement released Monday. So far this year, Oracle has hired 2,650 cloud sales professionals and 1,500 cloud developers.
"We're hiring experienced sales and engineering professionals eager to contribute to Oracle's cloud growth and champion our products, Joyce Westerdahl, Oracle executive vice president for human resources, wrote in the August 28 statement. "We are also recruiting high-performing recent college graduates and offering them a world-class training program to prepare them for a career in the technology industry."
After falling behind in the cloud race, Oracle has looked to make up ground as quick as possible. When the company reported its fourth quarter financial results in June, it reported that its software-as-a-service (SaaS) business grew 75% year-over-year and topped the $1 billion mark for the first time. (See Oracle Earnings Soar on Cloud Growth .)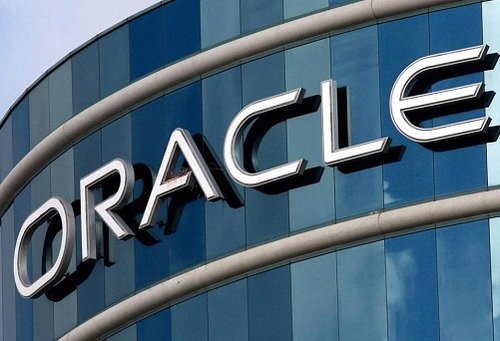 At the same time, Synergy Research found that while Amazon Web Services remains the overall cloud leader, thanks to its robust public cloud offering, Oracle, along with Alibaba Cloud, is one of the fast-growing cloud providers. (See AWS Public Cloud Dominance Continues – Report.)
Despite the hiring announcement, Oracle has been dogged over the last few months with stories about looming layoffs throughout the company as the cloud has presented opportunities, but has also gotten pressure to cut back in certain areas.
Oracle has not commented on these stories although it seems that the cuts have targeted its hardware division, as well as other legacy sections. (See Microsoft, Oracle Layoffs Loom as Companies Pursue Cloud Plans.)
---
Keep up with the latest enterprise cloud news and insights. Sign up for the weekly Enterprise Cloud News newsletter.
---
As of May, Oracle employed about 138,000 full-time employees, which includes 51,000 people in the US, and 87,000 internationally, according to the company's annual report filed with the US Securities and Exchange Commission.
These numbers also include 8,000 people employed in its SaaS, infrastructure-as-a-service (IaaS) and platform-as-a-service (PaaS) operations.
Oracle is not the only legacy software provider looking to shift its focus to cloud, which also means letting some workers go, while hiring in other areas. One of the company's biggest rivals in the cloud, Microsoft, has also cut employees as it seeks a sleeker, more cloud-focused salesforce. (See Microsoft Cutting Jobs in Shift to Cloud.)
In Oracle's statement, the company did not make clear if these jobs are part of President Donald Trump's initiative to hire more workers within the US. Other large tech companies, including Intel, IBM and Apple, have signaled that they plan to hire more US-based workers within the next several years. (See Apple Responds to Trump, Touts 2M US Jobs.)
Related posts:
— Scott Ferguson, Editor, Enterprise Cloud News. Follow him on Twitter @sferguson_LR.