Earlier this year, Oracle founder and current CTO Larry Ellison boldly declared that there were no other companies left to acquire.
That changed rather quickly on Sunday when Oracle Corp. (Nasdaq: ORCL) announced it would acquire Aconex, which makes cloud-based applications for the construction industry, for $7.80 a share, which equals out to $1.2 billion.
Oracle expects the deal to close in the first half of 2018, pending regulatory and shareholder approval.
Aconex, which is based in Australia and has 50 offices in 30 countries around the world, has created a series of cloud-based applications for the construction industry that help customers manage the project lifecycle, which includes insights into data, documents and costs. The company also offers collaboration tools and mobile applications specifically designed for the construction industry.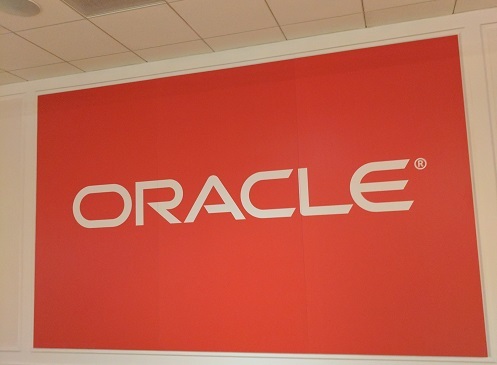 Founded in 2000, Aconex has been involved in about $1 trillion worth of construction projects.
For its part, Oracle already has its own cloud-based software products dedicated to the construction industry -- Oracle Construction and Engineering Cloud -- and Aconex is expected to merge into that part of the company's Construction and Engineering Global Business Unit .
Together, the two companies plan to offer end-to-end construction project management through the cloud that touches all aspects of these large-scale endeavors.
"Delivering projects on time and on budget are the highest strategic imperatives for any construction and engineering organization," Mike Sicilia, senior vice president and general manager of the Oracle's Construction and Engineering Global Business Unit, noted in the December 17 announcement. "With the addition of Aconex, we significantly advance our vision of offering the most comprehensive cloud-based project management solution for this $14 trillion industry."
---
Keep up with the latest enterprise cloud news and insights. Sign up for the weekly Enterprise Cloud News newsletter.
---
In 2016, Oracle bought another construction company -- Textura -- for $663 million. At the time, Oracle offered Primavera, a suite of cloud products for project, cost, time and risk management. After the deal closed, Oracle combined Textura and Primavera together to form the Construction and Engineering Global Business Unit, as well as the Construction and Engineering Cloud.
Over the last several years, Oracle has sought to build up its cloud offerings as its customers move away from traditional, on-premises software and toward software-as-a-service (SaaS) and platform-as-a-service (PaaS). When the company announced its latest quarterly earnings this month, its cloud revenue increased 44% to $1.5 billion, although some Wall Street analysts were not impressed. (See Oracle Cloud Revenue Bursts 44%.)
In addition to PaaS and SaaS, Oracle is increasingly targeting public cloud infrastructure and has its sights set on Amazon Web Services Inc. , which is considered the leader there. During his time at Oracle Open World, Ellison took several shots at AWS. (See Oracle's Ellison: Amazon & SAP Use Our Database Because We're Better.)
AWS wasted little time in tweaking Ellison back. (See 'No Facts, Wild Claims & Lots of Bluster'; Amazon Hits Back at Oracle's Ellison.)
Related posts:
— Scott Ferguson, Editor, Enterprise Cloud News. Follow him on Twitter @sferguson_LR.