Oracle Bringing More Database Services to the Cloud
Oracle is looking to protect its expansive database franchise by offering customers a chance to run more of these services within the cloud as competitors such as Microsoft and Google bring their own cloud-based DBs to the market.
Today Oracle is announcing that it will now offer its Exadata Cloud on its next-generation cloud infrastructure. This means that customers can now get their own dedicated database appliance within the cloud instead of running applications within a virtual machine, which should increase performance, as well as security.
Oracle first rolled out the Exadata Cloud about ten years ago, and it underwent a significant re-engineering when the company acquired Sun Microsystems two years later.
Overall, Oracle is promising customers faster provisioning and processing with the new service, along with the ability to develop and deploy applications, such as real-time targeting or analytics, faster. For example, the company claims each one of these bare-metal servers can offer 4 million input/output operations per second (IOPS).
Additionally, Oracle is expanding its US West data center in Phoenix to support its cloud-based database services.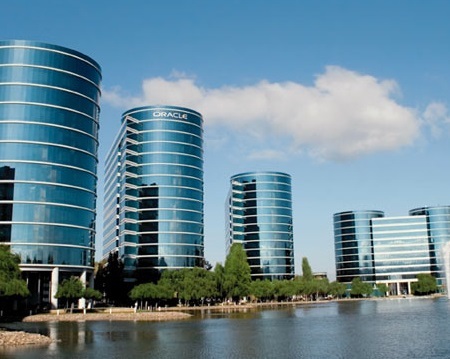 For the last two years, Oracle has been moving more and more of its traditional software platforms to the cloud, especially a whole suite of Software-as-a-Service (SaaS) offerings, to hold onto customers that are demanding more of these services on-demand. (See Oracle Brings Supply Chain to the Cloud.)
This goes for databases as well, which have been Oracle's main offering since the company was founded in the 1970s.
Two of the company's biggest cloud rivals, Microsoft and Google, are also beefing up what is being called Database-as-a-Service or DBaaS.
In May, Google brought out its home-developed, globally-distributed database, called Cloud Spanner, out of beta and made it generally available through its public cloud platform. (See Google Cloud Spanner Hits General Availability.)
At about the same time, Microsoft announced it would offer its Azure Cosmos DB to customers through the Azure cloud. Redmond had developed this database for internal use for several years before offering it to customers through the public cloud. (See Microsoft Azure Beefs Up Cloud-Based Database Support.)
---
Keep up with the latest enterprise cloud news and insights. Sign up for the weekly Enterprise Cloud News newsletter.
---
In an email to Enterprise Cloud News, Charles King, an analyst with Pund-IT Research, noted that the cloud is increasingly important to Oracle's development, and the August 14 announcement achieves three specific goals for the company. He wrote:
"First, it offers another channel for promoting/selling its core DB solutions and proprietary platforms (like Exadata) to existing and new customers. Second, [it] will establish a bulwark against competitors, like Google and Microsoft who are trying to horn in on Oracle's traditional territory. Finally, the cloud may be even 'stickier' in terms of getting and keeping customers than databases themselves (which some consider the 'Roach Motels' of IT)."
In its announcement, Oracle also noted that the new Exadata Cloud works with the company's on-premises database, allowing customers to move their applications either to the cloud or run a hybrid of on-premises and cloud infrastructures.
The new service is available as of today.
Related posts:
— Scott Ferguson, Editor, Enterprise Cloud News. Follow him on Twitter @sferguson_LR.