OK Google, Find Me a Job

Comment (7)
The Google Cloud Jobs API got a promotion and a new title. It's going into beta Tuesday, expanding to work with new categories of companies in the job-seeker industry. And it's now called Google Job Discovery.
"Our goal is to improve economic opportunity for job seekers and employers," Tarquin Clark, group manager for cloud job discovery at Google (Nasdaq: GOOG) Cloud Platform, tells Enterprise Cloud News.
Google Job Discovery applies machine learning to the task of matching job seekers to companies seeking employees.
When a job seeker performs a query looking for work, Google Job Discovery cleans up the query, strips out spelling errors and extraneous information and rewrites the query based on the job seeker's intent. Google Job Discovery then sends the query to an index of jobs, ranks results and returns the job content to the inquirer. "You, as a job seeker, choose the results you want," Clark says.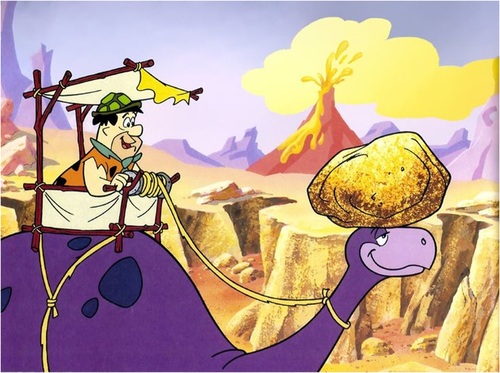 The service is an extension of tools Google has used internally to match applicants with positions. And Google Job Discovery is also used by Google's own Google for Jobs service, to help job seekers and employers, launched in June.
Google Job Discovery replaces the model of using keyword searches to find available jobs. Often, jobs titles are a combination of two or three generic words, like "benefits manager." That's a job title, but a keyword search will look for the words "benefits" and "manager" and return all management positions that offer benefits, Clark says.
And employers seeking workers will use different language to describe similar jobs. Jargon varies within organization.
Google Job Discovery launched late last year and has been working with job boards such as CareerBuilder. The service now expands to staffing agencies and application tracking systems.
Application tracking systems publish jobs on company websites, and manage candidates applying for the job. And staffing agencies are hired by employers to fill roles within an organization, finding candidates and placing them.
The service already works with more than 3,000 organizations.
As part of the beta launch, the service will support more than 100 languages.
Johnson & Johnson is among the companies already using the service, through Jibe, which provides recruiting software. J&J has seen increases of highly qualified candidates for roles by 41% and career site clickthroughs by 45%, Clark says. And Hays, a staffing agency, has seen a 22% increase in qualified candidates.
Google's business model for Job Discovery will be to charge companies by the query. When the service becomes generally available, anybody will be able to pay by credit card to gain access to the API.
LinkedIn Corp. , now owned by Google competitor Microsoft Corp. (Nasdaq: MSFT), is now a main way that people look for jobs. But Google Job Discovery isn't a competitor for LinkedIn, Clark says.
"No, LinkedIn would be a great customer for the service," Clark says. "Any companies serving up job content where job seekers are performing a query is a potential customer."
The beta is limited, by invitation only. Companies interested in participating can apply at cloud.google.com/job-discovery/, and learn more about the service at that link and at a post on Google's Keyword blog: Google Job Discovery enters beta.
Related posts:
— Mitch Wagner




Editor, Enterprise Cloud News