Microsoft's Azure, Other Cloud Offerings Driving Solid Growth
Microsoft's cloud strategy, built around its Azure public cloud and other services such as Office 365, drove the company's revenue stream during the last three months and helped Redmond end its fiscal 2017 on a high note.
For its fiscal fourth quarter of 2017, Microsoft pulled in non-GAAP revenue of $24.7 billion, a 9% year-over-year increase. Earnings per share stood at $0.98 on a non-GAAP basis, a 42% increase compared to the fourth quarter of 2016.
Non-GAAP net income stood at a little less than $7.7 billion, a 40% year-over-year increase.
Financial analysts were booked for earnings per share of about $0.71 and revenue of about $24.3 billion, according to CNBC.
While the overall numbers helped push Microsoft stock higher after earnings were released on Thursday, it's the company's cloud growth that impressed. Azure, its public infrastructure-as-a-service (IaaS) offering, led the way during the quarter and its revenue grew 97% year-over-year. Office 365 Commercial revenue grew about 43% and Dynamics 365 grew by 74%.
Server products and cloud services grew an additional 15%, according to the company.
While Microsoft does not provide specific revenue numbers for Azure or Dynamics 365, it did post total revenue of its Intelligent Cloud division at $7.4 billion, an 11% increase year-over-year.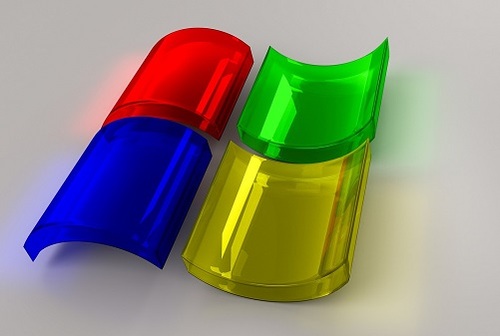 "Innovation across our cloud platforms drove strong results this quarter," CEO Satya Nadella, wrote in a July 20 statement. "Customers are looking to Microsoft and our thriving partner ecosystem to accelerate their own digital transformations and to unlock new opportunity in this era of intelligent cloud and intelligent edge."
---
Keep up with the latest enterprise cloud news and insights. Sign up for the weekly Enterprise Cloud News newsletter.
---
The other sections of Microsoft performed admirably during the quarter as well. Revenue from its Productivity and Business Processes unit hit $8.4 billion, an increase of 21%, while Redmond's computing division brought in $8.8 billion, although that was a 2% decline.
It should be noted that some of Microsoft's earnings per share this quarter were helped along by a $1.8 billion tax break thanks to the collapse of the company's mobile business. That boosted EPS up by $0.23.
Although its cloud business helped Microsoft along during the quarter, not everything at Redmond was rosy. A few weeks before releasing its earnings, the company announced about 3,000 layoffs as it looks to focus more on cloud, as well as up-and-coming technologies such as artificial intelligence. (See Microsoft Cutting Jobs in Shift to Cloud.)
For its fiscal 2017, Microsoft posted non-GAAP revenue of $96.7 billion and earnings per share of $3.31.
Related posts:
— Scott Ferguson, Editor, Enterprise Cloud News. Follow him on Twitter @sferguson_LR.