Microsoft Buying Cloud Orchestration Expert Cycle Computing
Microsoft is looking to make it easier for Azure users to communicate and move workloads between on-premises deployments and public cloud platforms with its acquisition of cloud orchestration expert Cycle Computing.
The two companies announced the agreement on Tuesday, although neither released financial details about the acquisition.
Founded in 2005, Cycle Computing, which is based in Stamford, Conn., has developed software and other orchestration tools that are used not only to connect different cloud to one another, but high-performance computing (HPC) systems as well.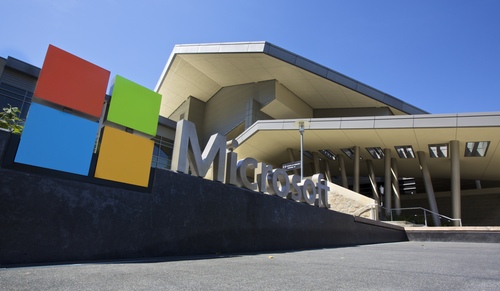 For Microsoft, the acquisition of Cycle Computing gives customers another way to move workloads and applications to the cloud, as well giving its public cloud new ways to expand into other areas that are important to Redmond's future, including artificial intelligence and the Internet of Things. (See Microsoft Designing Its Own AI Chip.)
It's what Microsoft calls the era of "Big Computing."
"As customers continue to look for faster, more efficient ways to run their workloads, Cycle Computing's depth and expertise around massively scalable applications make them a great fit to join our Microsoft team," Jason Zander, corporate vice president for Microsoft Azure, wrote in an August 15 blog post. "Their technology will further enhance our support of Linux HPC workloads and make it easier to extend on-premise workloads to the cloud."
In his own blog post, Cycle Computing CEO Jason Stowe notes that his company's technology sits between the worlds of cloud, HPC and the high-speed interconnects that can move workloads around different platforms faster.
"Now, we see amazing opportunities in joining forces with Microsoft. Its global cloud footprint and unique hybrid offering is built with enterprises in mind, and its Big Compute/HPC team has already delivered pivotal technologies such as InfiniBand and next generation GPUs," Stowe wrote.
---
Keep up with the latest enterprise cloud news and insights. Sign up for the weekly Enterprise Cloud News newsletter.
---
Although Cycle Computing has been around for a dozen years, it's not sought out venture capital funding. The company claims it will help manage "1 billion core-hours this year," and it boasts of customers in the insurance, manufacturing, entertainment and pharmaceutical industries. These are all highly regulated industries and the company has worked to ensure compliance, especially as workloads move around hybrid environments.
However, Cycle Computing also works with two of Microsoft's biggest rivals in the cloud space: Amazon Web Services and Google Cloud Platform, and the two companies are listed prominently on its website. A Microsoft spokesman told ZDNet's Mary Jo Foley that the company would continue to support customers on other platforms but future versions of software and services would be available only through Azure.
Related posts:
— Scott Ferguson, Editor, Enterprise Cloud News. Follow him on Twitter @sferguson_LR.