Louisiana Overcomes Change Resistance for Cloud Journey
LAS VEGAS -- VMworld 2017 -- Louisiana is world-renowned for its wonderful culture. But the state's technology office has to overcome a different kind of culture to get to the cloud.
As the state Office of Technology Services migrates on-premises legacy apps to the cloud, it faces resistance to changing how things are done.
"The state is entrenched in the way things are," Michael Allison, chief technology officer for the Louisiana Office of Technology Services, told Enterprise Cloud News in an interview. "It's slow to adapt culturally, slow to adapt to new technologies." Existing solutions are proven and have been around a long time, but aren't necessarily the best way to do things today. Internal clients need to be persuaded to take risks.
Fortunately, the Office of Technology Services has strong champions in the Department of Health and Center for Medicaid and Medicare Services, who embrace change, Allison says.
The Office of Technology Services serves about three quarters of state workers, about 45,000 total. These include the departments of Children and Family Services, Department of Health, Labor, and taxes.
The office is working with Amazon Web Services on migrating applications to the cloud, and participated in early testing of VMware Cloud for AWS, announced this week. The state is working on a strategy for moving aggressively to the cloud once the VMware-AWS service is in general availability. (See VMware Launches Amazon Cloud Support.)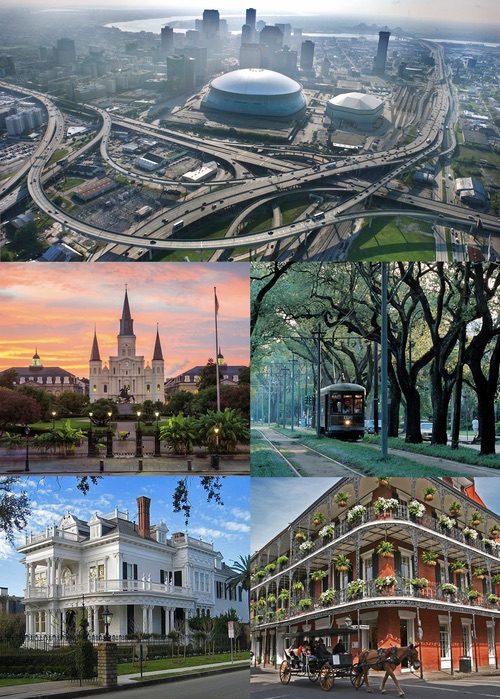 The state traditionally used the cloud for small applications, and is developing a security strategy to allow for a more aggressive cloud adoption, Allison says. It's partnering with Palo Alto Networks and AWS to create a security baseline for public cloud.
Once the state has developed appropriate policies, it will use cloud resources to put applications "where they need to be," either on-premises or on AWS, Allison said. Even an application that's primarily based on-premises would be able to burst to the cloud based on demand. For example, group benefits programs, which are needed most intensely for a couple of months every year, would burst to the cloud during periods of peak demand.
The technology office is just a couple of years old; previously every department had its own IT. The office is working on an overall IT plan for the entire state. "We inherited a lot of technology debt," Allison said. "We probably own one of everything that's ever been purchased by the state. Our technology debt in some cases is 40 years old."
The state is implementing NSX as part of its IT strategy. It's using hyperconverged storage from both Dell and Nutanix, but finds it can't use hyperconvergence with traditional networking architecture. Microsegmentation through NSX allows the state to provide increased security, and simplify the network, Allison said.
Organizational culture as well as technology were challenges to overcome. Resistance to change was a problem both inside and outside of IT. IT was previously siloed into network, compute, storage and security; implementing hyperconverged architecture required those teams to work together.
And employees sometimes resisted the need to learn new skills. Some 30% of state employees are eligible for retirement today -- they could walk out the door at any time. And it's tough to recruit new employees. "There's a stigma about working for state government," Allison says. "People think of COBOL and mainframes." Also, the state finds it difficult to compete with the private sector for pay.
Existing employees don't see the need to learn vRealize automation, Puppet, Ansible, chef and other skills needed for cloud. One employee said, "'Why do I need to learn that -- I retire in nine years.' It blew my mind that someone would not want to expand their skills because they retire in a decade's time," Allison said.
Allison and I spoke in Las Vegas Wednesday, as Tropical Storm Harvey blasted the western provinces of the state, bordering the storm's center in Texas. Emergency response systems and evacuations had been activated in 15 parishes. Allison's office is coordinating responses with the federal government and local authorities.
"We thought we were going to have to fly back," Allison said of himself and his colleagues in Las Vegas attending VMworld. "But they told us to stay and fulfill our duties here." They were "sheltering in place," Allison said with a grim smile, borrowing a phrase from emergency services jargon.
Areas of Louisiana are prone to flooding and heavy storms, and the state IT is learning to help cope, integrating geographical information systems with social media to get word out and hear from residents in need of assistance. Allison noted that when he himself was trapped by flooding in a storm in a previous year, he was able to get the word out on Facebook and by dropping a pin on an online mapping service to show where he was located.
Related posts:
— Mitch Wagner
Editor, Enterprise Cloud News
---
CALLING ALL CLOUD, NFV AND SDN COMPANIES: Make sure your company and services are listed free of charge at Virtuapedia, the comprehensive set of searchable databases covering the companies, products, industry organizations and people that are directly involved in defining and shaping the virtualization industry.
---