LAS VEGAS -- SAP TechEd 2017 -- L3 Technologies, an aerospace and defense company, is new to the cloud. But it has big ambitions.
The $10.5 billion company faced regulatory prohibitions against cloud technology until late last year. Now, with those restrictions lifted, L3 is looking to make up lost time.
"We started partnering with NS2 [SAP AG (NYSE/Frankfurt: SAP) National Security Services, SAP's national security business unit], to use the cloud," Jason Shearer, L3 lead data scientist, trainer and technology evangelist, tells Enterprise Cloud News in an interview here on Monday. "So far it's only been through proof of concept. It's totally our desire to not only enter the cloud, but to become a market leader in defense and lead that space from an analytics perspective."
L3 provides communications and electronic systems and products used on military, homeland security and commercial systems. It's also a prime contractor in aerospace systems, security and detection systems and pilot training.
L3 has already moved support services, such as Concur expense tracking and Success Factors human capital management software -- both from SAP -- into the cloud. L3 is now aggressively investigating SAP's HANA Cloud database software, Shearer says.
It is now looking to the cloud to enhance collaboration across business units. "When you're dealing with so many different divisions, and you create work and synergies among them, the cloud eliminates boundaries," Shearer said. The cloud can help teams share data and business processes.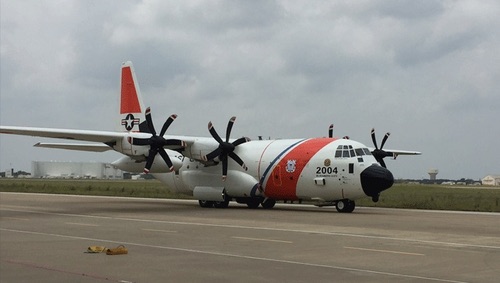 "Let's say I have a technician that needs to be deployed right now to the Middle East, and he needs to order parts. I can't deploy an ERP system with him," Shearer said. But the technician can access the parts he need from a cloud ERP system.
Cloud systems can also help maintain data integrity while controlling costs. "As an analytics person, I can tell you every time you transfer data from one system to another, something is lost. If you have great architects, you can work around that. But imagine trying to create a unified system with 70 different ERPs," Shearer said.
A big company like L3 can take advantage of economies of scale afforded by the cloud better than a small company can, Shearer said.
L3 uses multiple SAP systems. The company is a conglomerate of more than 70 business units. "We find excellent companies and we buy them," Shearer said.
SAP helps transform IT from a cost center to a provider of business value for L3. Traditionally, IT doesn't bring a lot of value to the business. IT is a needed expense, like human resources. But companies like Walmart, Amazon and Nike compete by using IT to understand their supply chain and beat competitors. According to Shearer, SAP allows those kinds of abilities to scale to smaller companies that don't have the size of Walmart or Nike.
L3 started with SAP four years ago, using the vendor primarily for ERP, and corporate apps like Concur, Success Factors and Ariba for supply chain management. L3 also makes extensive use of the SAP analytics suite.
SAP helps L3 solve practical, tangible business problems, Shearer said.

"If you can reduce the time it takes to replace a failed part on the floor, and you can do it systematically across the company, you've solved a huge business problem," Shearer said. "The boring processes on the floor can generate important business results."
— Mitch Wagner




Editor, Enterprise Cloud News