Google is great at pulling in money -- piles and piles of money -- but it's lousy at diversifying business. The company is looking to enterprise cloud to change that.
Google made $90.2 billion in fiscal 2016. But in the final quarter of that year, 86 cents of every dollar came from advertising. Self-driving cars, robots, even Android phones -- they're small change compared with Google's mighty ad business.
With enterprise cloud, Google is looking to change that. In late 2015, the company installed former VMware CEO and founder Diane Greene as head of its cloud business. At about the same time, Google's Urs Hölzle, senior vice president for technical infrastructure, set a goal for Google's cloud business to exceed ad revenue by 2020.
That was nearly a year and a half ago. Now is a good time to check in for a progress report. And Enterprise Cloud News did just that. We talked with Google, partners and company watchers, looked at the company's financials, and its history. Find out what we learned in our special report:
Google's Big Enterprise Cloud Bet
You need to register to get the report, but registration is easy, it only takes a minute, and you only need to do it once. After that, you can use your Enterprise Cloud News account to access our other special reports. So far, we've done one other: Cloud Skills: What's Hot. We have more in the pipeline. Your account also lets you leave comments on the message boards, and access our webinars, when we start doing those (which will be soon -- we've got some great guests in the pipeline).
And when you register, you can optionally receive the Enterprise Cloud Newsletter, which is a great way to find out about upcoming special features, webinars, and what else we're up to at Enterprise Cloud News.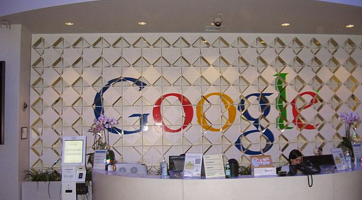 — Mitch Wagner
Editor, Enterprise Cloud News