Intel Cutting Over 100 IoT Jobs
Despite making the Internet of Things one of its signature areas for investment, Intel is cutting about 100 jobs after canceling a number of IoT projects earlier this year, according to several published reports.
The chip giant eliminated about 100 jobs at its Santa Clara, Calif., headquarters, according to the Silicon Valley Journal. Intel also axed about 40 positions at one of its Ireland locations, according to the The Times of London.
An Intel spokesman confirmed the layoffs in California and added that the company is trying to move some employees to different positions.
"Changes in our workforce are driven by the needs and priorities of our business, which we consistently evaluate. Efforts are being made to mitigate the impact by helping employees identify other open positions in the company," according to an email sent to Enterprise Cloud News.
It's the second time this year that Intel cut jobs as it, like many of the other traditional technology vendors, looks to reinvent itself in the age of cloud, IoT and other up-and-coming technologies such as machine learning and artificial intelligence.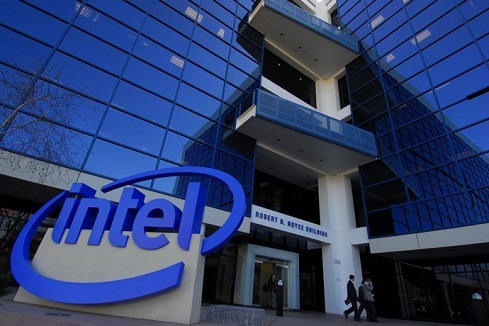 Even though Intel has made IoT one of the technologies it plans to invest in for the future, not all of the projects have proven successful. Earlier this year, the company ended three IoT products -- Galileo, Joule and Edison -- that were designed to power a number of different devices and applications.
Intel is no stranger to large layoffs either. In 2016, it announced that it would eliminate about 12% of its global workforce to focus on IoT, big data and cloud. (See Intel to Lay Off 12%, Focus on IoT & Data Centers.)
---
M&A activity is turning the cloud upside down. Find out what you need to know in our special report: Mergers, Acquisitions & IPOs are Rocking the Cloud.
---
Despite the job cuts, Intel has signaled that it plans to continue to heavily invest in cloud, IoT and other technologies. Earlier this year, the company announced a blockbuster $15.3 billion deal for MobileEye, a company that specializes in connected cars and self-driving vehicles. (See Intel, Mobileye $15.3B deal has cloud under the hood.)
It's not the first time this year that Intel has decided to cut its losses and focus its energy, as well as its investment dollars, on other areas. In April, the company pulled funding from an OpenStack development group it jointly created with Rackspace, as well as pulled the plug on its annual Developer Forum. (See Intel Pulls Funding From OpenStack Development Group.)
Earlier this week, Microsoft also announced a company-wide sales reorganization that places greater emphasis on cloud and AI. Although it should be noted that reports said the software giant would eliminate many jobs with the reorg, those cuts have not materialized as of yet. (See Microsoft Reorg Targets Cloud & AI Sales.)
Related posts:
— Scott Ferguson, Editor, Enterprise Cloud News. Follow him on Twitter @sferguson_LR.