In the Cloud, CFOs Have a Say, Too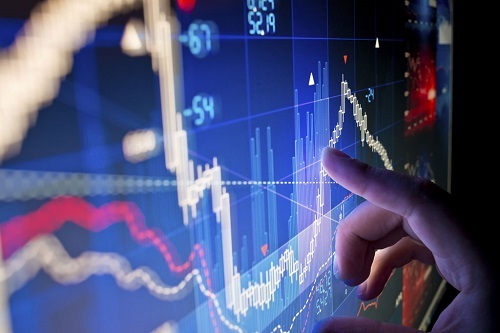 (14) |




Operations

I would think it would be the operations managers who would be reassuring the CFO and CEO that transfers to the cloud need not be disruptive to operations, not the CFO making that determination. Shouldn't the CFO be concerned with finances and expenses? If the cloud is cheaper, then the CFO would sign off on that aspect. Operations should then be saying whether the savings are true (that is, whether the move to the cloud will injure business in any way).

Back office

CFOs + back-office cloud have [relatively] long gone together. There have been murmurings about the possibility of Salesforce.com reaching into the back-office market. If that happens, look for the market to expand considerably.


Re: Back office

That's an interesting point @Joe and I think the CFO is under a lot of pressure to not only to save money for the company but to increase efficiency. It will be interesting to see if Salesforce can reach into that part of the company. I think they can if they want to.

Re: Back office

@Scott: Indeed. That "if they want to" is the big question.

I think that if it does happen, Oracle and SAP and those folks will find themselves quite disrupted. While both are well respected (if not always beloved) cloud giants who have earned their place as such, Salesforce has the better "cloud" brand insofar as it has always been an SaaS company.

To wit, Salesforce is strictly a cloud company. Oracle/SAP/etc. are tech companies that offer cloud services. And I think CFOs/etc. will prefer to go with a specialist.

Re: Back office

It makes perfect sense that the CFO should be involved in these decisions since overall budgeting and reporting rests with them. The influence and guidance of the CFOcnan help manage the IT decisions are made with both innovation and the bottom line in mind. They can also help in decision making when alternatives have different long-term balance sheet implications but similar technical value. Integrated decision made the best sense for overall company health.


Re: Back office

@Joe: And to your one point, if you notice, I did interview someone from Oracle about this issue and Oracle has made selling to CFOs its main driver of sales. It doesn't sell so much to IT as much as the CFO, so they are very vested in that and if they want to get their clients over to the cloud and can use efficiency as a driver, then selling to the CFO makes sense.

Re: Back office

Now I understand. If sales are higher when focusing on CFOs instead of just IT departments, then there can be no argument. Thank you.

Re: Back office

Scott, it's an excellent strategy often many initiatives stop at the CFO office making a concerted effort to market the benefits to the CFO will most certainly increase the close rate.


Re: Back office

@MaryAM: And to be fair, much of what Oracle does relates to how the CFO does her or his job, so they are the ones that need to work with it day-in and day-out.



Re: Back office

It's a great targeted sales strategy that can create evangelists and remove barriers for all users and stakeholders.