When it comes to the cloud, everyone wants to get in on the act.
Increasingly, that includes the company's chief financial officer, and these men and women are having a greater say over the technology a business is investing in, especially on important financial systems such as cloud-based enterprise resource planning (ERP), as well as cutting-edge tech such as blockchain. (See IBM: C-Suite Starting to See Blockchain Potential.)
However, when it comes to the cloud, CFOs are facing pressure on different fronts. There's the cost savings aspect of cloud services and applications such as ERP, CRM and human resource management applications, and improving the bottom line and streamlining, all of which remain a top priority. At the same time, the CFO tends to be more cautious, especially if the moving of data disrupts the business.
But CFOs are also hearing from their boss that it's time to move to the cloud.
In early 2016, KPMG released a report that found 70% of CEOs want their companies using ERP software as well as other emerging applications, and that should be a top CFO priority. However, of those same CEOs, only about 50% reported that their CFO was doing a good job of implementing these applications.
Despite that, the CFO is helping to drive the conversation, said Steve Cox, group vice president for ERP, EPM product marketing at Oracle. In a conversation with Enterprise Cloud News, Cox explained that cloud, in his view, is a shorthand for cloud, mobile, big data, the Internet of Things (IoT), as well as other disruptive technologies.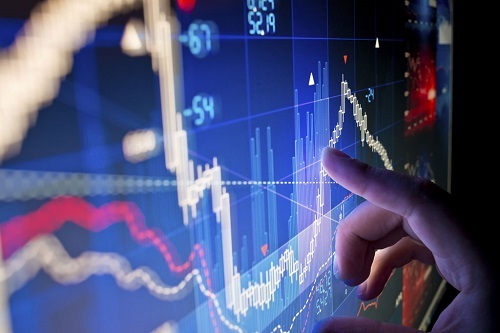 For CFOs, Cox believes that when talking about the cloud, it's only a matter of when.
"Am I going to transform my business by adopting ERP and EPM cloud and all the other things? Am I going to start the transformation with planning and budgeting and move my existing on-prem instances to the Oracle infrastructure-as-a-service cloud?" Cox asked. "It's consistent with every CEO that they are embracing the cloud, it's just a matter of when."
In his view, Cox said the move to cloud is about a company's personal roadmap, but also one that moves at speed to meet the demands of the business and what competitors are doing. "They don't transform slow," said Cox of enterprises and their CFOs.
At the same time, the nature of the CFO, as well as finance, is changing.
In March, Oracle released a study about Agile finance, which means that budgets, plans and other parts of the financial structure are restructured into short weeks- or months-long intervals, or "sprints," which allows for more flexibility in changing these parts of the business since there's no long-term lock-in. Members of the finance team are also cross-trained so any member can do essentially any job required.
It works much the same as Agile development does with software.
---
M&A activity is turning the cloud upside down. Find out what you need to know in our special report: Mergers, Acquisitions & IPOs Are Rocking the Cloud.
---
The report, which Oracle conducted with the American Institute of CPAs (AICPA), is based on interviews with 483 senior finance executives in large businesses or other organizations in the US and Canada. The report found only about 38% of respondents were Agile leaders, but it did note that as this trend takes off, CFOs and others in finance need to embrace the cloud and other digital technologies to make it work.
The cloud is also giving CFOs a new way to change business models and adopt Agile into finance.
It's no surprise that Oracle is pushing these issues, especially as the company embraces cloud computing and looks to convert its CFO customer base to its cloud vision. (See Oracle's Mark Hurd: Cloud Resistance Is Futile.)
Still, the notion that CFOs can control how and when a company embraces the cloud is changing the conversation within the enterprise, as well as further proof the CIOs are not the only one that are making decision when it comes to IT. (See Cloud Is Taking Budget Away From IT.)
Related posts:
— Scott Ferguson, Editor, Enterprise Cloud News. Follow him on Twitter @sferguson_LR.