While Americans were blowing off fireworks last week, IBM was blowing its horn about a AU$1 billion (U$740 million) IT deal with the Australian government, and a separate $500 million AI and analytics deal with Banca Carige, an Italian bank.
The Australian deal, which runs through 2023, covers the whole of Australia's government, taking in IBM Corp. (NYSE: IBM) hardware, software and cloud-based solutions, with joint innovation programs in quantum, cybersecurity and research for digital government transformation. "It will deliver significant savings over the next five years and supports Australia's goal to become one of the top-three digital governments in the world by 2025, while delivering services that are simple, convenient and easy to use for Australian citizens and businesses," IBM said in a press release Thursday. (See Australian Federal Government Signs AU$1B Five-Year IBM Deal.)
Agencies will get access to emerging technologies such as AI, blockchain and quantum.
The agreement is the highest-value contract negotiated by the Australian government, IBM says.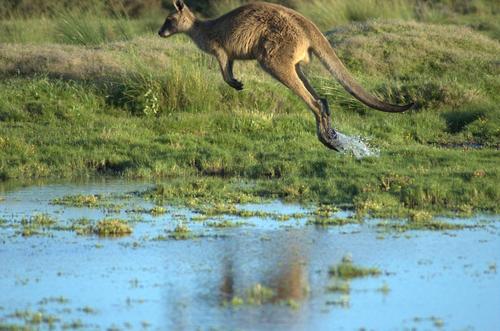 ---
Now entering its fifth year, the 2020 Vision Executive Summit is an exclusive meeting of global CSP executives focused on navigating the disruptive forces at work in telecom today. Join us in Lisbon on December 4-6 to meet with fellow experts as we define the future of next-gen communications and how to make it profitable.
---
IBM and the Australian government will launch a Melbourne-based research team to accelerate application of blockchain, AI and quantum computing to government, with separate units based on the Gold Coast and Canberra to work on cybersecurity and the application of supercomputing for government services.
IBM says the agreement with Australia extends a 40-year-relationship between itself and the land down under. But that relationship hasn't been all wallabies and koalas. IBM had to pay AU$30 million in compensation for problems with Australia's 2016 census, when a distributed denial of service attacks (DDoS) caused a 40-hour outage. Prime minister Malcolm Turnbull, who has served since 2015, laid the blame for the outage squarely on IBM.
What's up, Dock?
IBM's Italian job is with Banca Caribe, to launch Dock, a US$500M "joint venture to bring innovative technologies including AI, big data, analytics and cognitive tools to improve the competitiveness of Carige's more than 500 branches and over 1 million clients," IBM said in a press release Thursday. (See IBM & Banca Carige Launch $500M AI & Analytics Fund.)
IBM expects the technology partnership to reduce costs, as the bank transforms to a hybrid IT model, moving workloads to the cloud; automating branch processes, including extensive use of robotics and evolving skills of operators as financial advisors; and focusing on business continuity, operational security and regulatory compliance.
Dock now employs 173 people, including 130 from Caribe and 40 from IBM.
The two deals are a nice boost for IBM, which is trailing market share behind leaders Amazon.com Inc. (Nasdaq: AMZN) and Google Cloud . (See Google & Alibaba Cloud Gaining Fast in Public Cloud – but AWS Still Rules.)
Related posts:
— Mitch Wagner




Executive Editor, Light Reading