How Google Is Challenging Amazon
Talk to cloud evangelists about cost savings and you get a dirty look. Sure, you can save costs if you convert to the cloud -- if that's all you're interested in, they say.
The real value from the cloud (say cloud evangelists) comes from business transformation: harnessing the power of the cloud to streamline business processes, deliver new products and services and revolutionize customer relationships and satisfaction.
It's like talking to a coffee snob about a Starbucks Frappuccino.
Google (Nasdaq: GOOG) has an interesting perspective on cost savings vs. business transformation. It's a false dichotomy, Brian Stevens, vice president of Google Cloud Platforms, tells Enterprise Cloud News. Significant cost savings requires business transformation.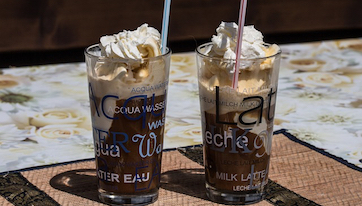 You can save a few dollars here and there by decommissioning some apps and servers. But if you're looking to slash costs, you have to make fundamental changes to IT -- and to business processes.
Enterprises often start their cloud journey with a mandate from the CEO, CTO or CFO to cut costs. Not by a little. By a lot. And these IT operations are already overextended, straining to keep the business going. Now they're being told to use a lot less. For instance, IT departments at major banks have been mandated to cut spending by 25%, Stevens says.
Enterprises want to shut down entire data centers -- shuttering two thirds of their data centers or more. That requires expertise that enterprises lack.
And enterprises also need to implement new technologies, such as machine learning and advanced security.
Google sees business opportunity to provide enterprises with that expertise.
That's key to Google's strategy to turn its enterprise cloud business from being an also-ran to challenging market leader Amazon.com Inc. (Nasdaq: AMZN).
Find out more about that strategy in our Enterprise Cloud News special report: Google's Big Enterprise Cloud Bet.
And go ahead and put cream and sugar in your coffee. If you're an animal.
— Mitch Wagner
Editor, Enterprise Cloud News
PARTNER PERSPECTIVES
- content from our sponsors