If there is one concern that is uniting enterprise CIOs right now, it's this: Who is making the IT buying decisions these days, and can we still get our goals accomplished?
The time when all IT spending and budget came under the auspices of the CIO are now a thing of the past. Now, a combination of the CIO, CMO, CFO, along with other executives and the board of directors, have much more say over tech budgets. (See Cloud Is Taking Budget Away From IT.)
In particular there is a lot of energy regarding the relationship between the CIO and the CFO -- the executive who ultimately holds the purse strings. Enterprise Cloud News recently wrote about this trend based on findings from an Oracle survey. (See In the Cloud, CFOs Have a Say, Too.)
I've heard many times that a CIO should never work for a CFO since that leads to IT being viewed as a cost to be contained and not an investment to be leveraged. However, like so many other things in life, my reaction to this is: It depends on who the characters are in this play.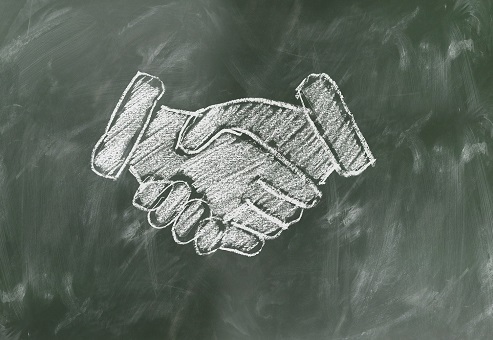 From my experience as a CIO, I reported on two occasions to the CFO of my organization. In one case, this was an individual who didn't really understand the value of IT, didn't have much political capital themselves, and wasn't about to go out on any limbs to support new tech initiatives.

In the second case, the CFO was a savvy business executive who understood the potential value of technology as an investment. Needless to say, my experiences varied greatly since the individuals had distinct personalities and saw the value of IT differently.

One thing that wasn't different was my approach to articulating a value proposition and showing that I took my fiduciary responsibility to the organization seriously. I showed that I was willing to cut costs when there was a rationale to do so, and that I was always looking for ways to deliver greater value not only more effectively but also more efficiently.

On more than one occasion, I was able to proactively cut my operational budget while still delivering high-quality services.

Cloud influence
When it came to moving parts of the organization into the public cloud, I was able to articulate a value proposition than was the best of all worlds.

I saved approximately 25% on capex investments in servers and storage, while lowering my Opex for data center capabilities by 50%. At the same time, we cut time to market and enhancing our business continuity capabilities.

Needless to say -- this was met with great enthusiasm by our CFO.

After the cloud project started, I recall our board secretary and treasurer asking in a meeting: "Larry, are we giving you enough money to invest in technology?" It's something no CIO expects to hear.
---
Keep up with the latest enterprise cloud news and insights. Sign up for the weekly Enterprise Cloud News newsletter.
---
The point is that board recognized that I spent its money as if it were my own and I would only invest in initiatives with a genuine return on our investment.
The CFO became my partner and my advocate because I put myself in his shoes, looked at life through his lenses, and made sure I was helping him meet his objectives.
What did I learn from all this? It is that CIOs need to function as business executives first, and technology subject matter experts second. It doesn't matter who owns the purse strings if you are viewed as a prudent business person who is doing the right thing for the organization.
Related posts:
— Larry Bonfante is an award-winning CIO and the founder of CIO Bench Coach. You can follow him on Twitter.