In the enterprise tech sphere, the adage goes that suppliers of hardware and software should "eat their own dog food." If we can make it work internally, then we can make it work for customers as well.
Peloton, a consulting firm, is putting that logic to the test when it comes to cloud.
Earlier this year, when Massachusetts-based Peloton moved its enterprise resource management (ERP) back-end to the cloud, the firm was fully committed to shifting all its software off-premises, said Guy Daniello, founder and CEO of the company.
By shifting the IT infrastructure, Daniello said that his company can focus more on clients than on supporting its own systems.
"We're 100% in the cloud," Daniello told Enterprise Cloud News in a recent conversation. "When we moved financials, the general ledger, it moved our entire back office to the cloud. That's part of our growth strategy. What we're spending on IT is on product innovation for our clients. We're not then spending that money on managing our business, we're putting those things in the cloud."
Established in 2010, Peloton has 150 employees and about 120 clients -- some of which are drawn from the Fortune 1000 -- who pay for assistance with their own IT projects, ranging from cloud, to analytics, to mobility. The firm draws annual revenues between $35 and $40 million.
When it comes to offering its own services to clients, Daniello said his consultants draw on lessons from Peloton's own move to cloud. When it came time to consolidate and move its ERP and financials to one platform, Daniello said he left it to finance department to decide. Once the decision was made, they went full-steam ahead. (See Hausbeck Picks Cloud ERP for Perfect Pickle Production.)
That move, Daniello said, gives Peloton tech cred with clients.
"Clients have been surprisingly interested in hearing about our story as well," Daniello said. "Obviously, we have quite a bit to relate to them, as many of them are trying to grow their business, they're trying to manage their costs, they're trying to create efficiency. We didn't do this with the anticipation that that would be an interesting story for our clients, but in fact it has been."
As with many midsized companies, Peloton looked to the cloud to accomplish several things: consolidation of various software products, streamlining and overall cost-savings by moving IT budget away from maintenance to a more active role within the firm. (See CIOs: Stop Worrying & Learn to Love the Cloud.)
"You want to scale your business, but keep your spend on finance and transaction processing to a lower level and really make sure that you can efficiently close your books, invoice your clients, pay your employees effectively, manage your time and expenses, and then handle the internal financial and operational reporting -- that's needed," Daniello said.
---
M&A activity is turning the cloud upside down. Find out what you need to know in our special report: Mergers, Acquisitions & IPOs Are Rocking the Cloud.
---
When it came to its own ERP implementation, the Peloton team selected Oracle's cloud-based offering. It then fell to Matthew Conner, a vice president at the firm, to make sure it worked.
Conner, who had previously worked at Oracle and has helped Peloton clients with their own Oracle and other ERP implementations, explained that the internal process of switching to the cloud showed him more than anything he know previously. (See Oracle's Mark Hurd: Cloud Resistance Is Futile.)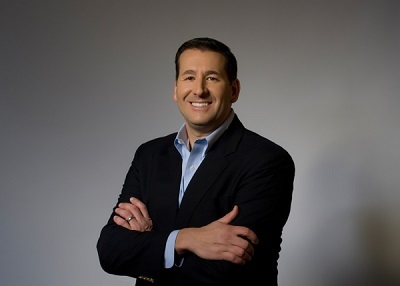 "I've learned more from doing our internal implementation than probably ten other cloud implementations," Conner said. "We've learned a lot of things around how do you get people to adopt it sooner, how do you make sure they understand the impacts of what they're doing."
In addition to Oracle for ERP, Peloton uses other software-as-a-service (SaaS) providers for other back-end functions such as email. The firm switched to Oracle on January 1, and is starting to see some of those cost savings now.
When they talk to clients, Daniello and Conner agreed that many are not interested in the cloud for the sake of it, or overly concerned with issues such as security. These clients want to know how the technology can transform their business.
"Clients don't want to go to cloud for cloud's sake," said Daniello. "What they want is cost efficiency. They want to free up resources for more strategic uses. Cloud's only an enabler. They don't particularly care, in my opinion, about cloud for just cloud. They go: 'What's the benefit for me as a client in leveraging this?' It gives them independence from dependency on IT."
Related posts:
— Scott Ferguson, Editor, Enterprise Cloud News. Follow him on Twitter @sferguson_LR.