Google is bringing Cloud Spanner, the company's home-developed, globally distributed database, out of beta and making it generally available through its public cloud.
The search giant is offering its cloud database a week after Microsoft unveiled its Azure Cosmos DB at its Build conference in Seattle. Taken together, the two announcements are opening up a new layer of competition in the database-as-a-service (DBaaS) market, as the big public cloud providers look to offer more enterprise-grade services to customers. (See Microsoft Azure Beefs Up Cloud-Based Database Support.)
Amazon Web Service has also recently announced a beta version of a PostgreSQL-compatible Aurora database. (See AWS CTO Unleashes Torrent of Developer Features.)
Google rolled out the beta version of Cloud Spanner in February as a service within its public cloud, although the company has been using some version of it internally since 2007, and engineers published an extensive white paper about the database a few years ago.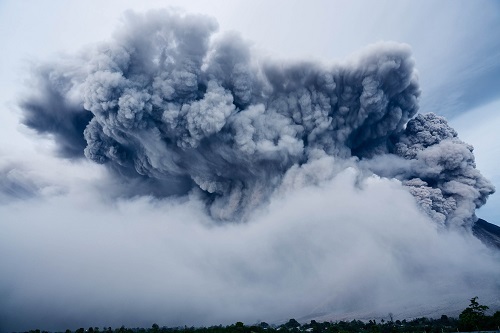 What makes Cloud Spanner a bit different than other database offerings is that it offers a combination of features found in traditional relational databases and NoSQL databases.
For developers, Google is offering a database that offers a lot of traditional features of a SQL-based database -- an example is ACID transactions -- but also one that can scale and support modern applications. There's also support for programming languages such as Java, Go, Python and Node.js.
An example of a company using this combination of features is Snap Inc., the parent company of Snap, which has a signed a multi-year agreement with Google for its cloud services. The company now uses Cloud Spanner for its search infrastructure. (See Snap Pays $2B for Google Cloud Services.)
As Google detailed in a blog post published May 16:
"Cloud Spanner is already delivering long-term value for our customers with mission-critical applications in the cloud, including customer authentication systems, business-transaction and inventory-management systems, and high-volume media systems that require low latency and high throughput," Dominic Preuss, a Google product manager, wrote in the post.
---
M&A activity is turning the cloud upside down. Find out what you need to know in our special report: Mergers, Acquisitions & IPOs Are Rocking the Cloud.
---
Microsoft and Google are each touting the scalability of their respective cloud databases, as well as the global reach of each. In that way, developers can host an app's data in one place, and then move it across the globe to meet demand elsewhere.
Information about trials and pricing for Cloud Spanner can be found on the Google Cloud Platform page.
Related posts:
— Scott Ferguson, Editor, Enterprise Cloud News. Follow him on Twitter @sferguson_LR.