Flixbus is disrupting ground transportation in Europe, building the continent's biggest long-haul bus company "without owning a single bus." And they're doing it on the cloud, company founder and CEO Daniel Krauss tells Enterprise Cloud News.
Flixbus uses a cloud service to connect 250 regional bus companies in Europe, operating 1,300 buses. Passengers can use a mobile app to book bus service between European cities, Krauss says. Flixbus has served nearly 100 million passengers this year.
Flixbus is marrying a traditional form of transportation with demand-based flexible pricing using cloud applications, Krauss says.
"Since a bus seat can be sold only once during a certain time and day, it's crucial to do proper revenue pricing. This is something that the ground transportation industry has never done in the past, though it's been done with airlines," Krauss says.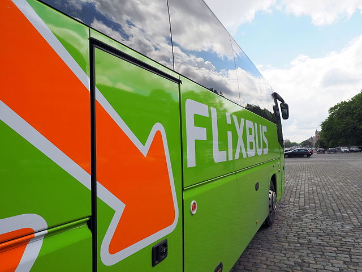 ---
Keep up with the latest enterprise cloud news and insights. Sign up for the weekly Enterprise Cloud News newsletter.
---
Flixbus is looking to sell bus seats the way Amazon.com Inc. (Nasdaq: AMZN) sells third-party products, providing a brand that customers trust for quality, and letting partners provide the service. Local bus company partners have decades or generations of experience running buses -- Flixbus provides new business, with revenue sharing, quality control standards, marketing and optimal scheduling.
Most of the companies Flixbus deals with are regional; Flixbus expands their reach to the entire continent, Krauss says.
Five-year-old Flixbus has been using Salesforce.com Inc. since 2013 to consolidate customer relationships through multiple channels, including the Flixbus app and social media. Flixbus uses Salesforce Service Cloud and NewVoiceMedia contact center to structure communications channels and provide innovative customer service. For example: If a customer provides a mobile phone number to be notified of delays, and the customer later calls from that number because the customer can't find their bus, that customer's call is given high priority, Krauss.
Flixbus has been using Salesforce Marketing Cloud for five years to tie together multichannel marketing and customer preference profiles. Using Marketing Cloud, Flixbus tracks customer preferences such as whether they prefer shorter or longer connections, night connections, cheapest possible fares and whether customers communicate over social or whether email is a better channel.
Krauss praised Salesforce's customer service. "Even though they are fairly large, working together with them is like working with a startup."
But there is room for improvement. Salesforce is a one-size-fits-all solution, which means a company like Flixbus can get started quick, but it is not always easiest to customize and tailor for specific needs, Krauss says.
Related posts:
— Mitch Wagner




Editor, Enterprise Cloud News