Bet you didn't know PaaS stands for "pizza-as-a-service."
Domino's is harnessing the cloud to keep your delivery guy from getting soaked by your lawn sprinklers and tripping in the dark, the company says.
The pizza company is working with cloud-based automation service IFTTT to deliver a suite of home-automation applets to augment the pizza delivery process.
The applets include one that acts when your pizza is on its way, turning off off the lawn sprinklers at your house and turning on the porch lights -- that is, if you use LIFX smart porch lights and a Rachio Smart sprinkler that are connected to IFTTT.
Other applets will phone you when your pizza is ready for pickup, let the team know in Slack when an order is out for delivery, and change the color of your Hue lights when your pizza goes in the oven.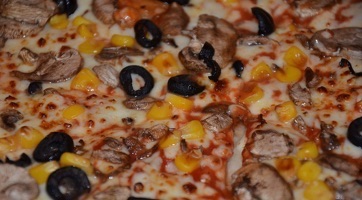 "Customers can also download a Domino's Applet that turns on their Samsung POWERbot when their order is being prepared --perfect for when the house needs a good vacuuming before the gang stops by for a pizza party," Domino's says in a statement.
IFTTT also lets you create your own applets that work when your Domino's pizza is being prepared. So you can create an applet to turn your sprinklers on for the delivery guy. If you're a jerk.
Previously, Domino's partnered with Starship Technologies to test pizza delivery with automated ground drones, and it provides a bot to automate pizza orders through Facebook Messenger.
Don't like automation? You can just eat toasted American cheese with ketchup on Wonder bread, like a savage.
— Mitch Wagner
Editor, Enterprise Cloud News