Digital Transformation: Why IT Culture Matters
Digital transformation: It's one of the hottest topics in technology and business circles.
When the talk around the executive table turns to digital transformation, much of the focus of the C-suite, especially the CIO, centers on the technology changes that must be made help these plans succeed.
However, I would suggest that a more important, and sometimes overlooked factor for a successful digital transformation, are the changes required in your organizational culture.
Where do we start discussing these changes? Let's start with "bi-modal" IT.
The focus of bi-modal suggests that you need two approaches to managing technology: One for the classic enterprise services you deliver and a different, faster approach, to developing digital capabilities.
These are important, however a more important distinction in my mind is how the CIO prioritizes his or her time and focus. A CIO needs to invest his or her time and energy on things that are value added and differentiators for their business.
This means CIOs need to create cycles for themselves by offloading utility aspects of running the technology machine. In today's IT environment, there is a tremendous value -- in most cases -- in getting out of the data center business and migrating many of your enterprise applications into the cloud. (See Hottest Cloud Skills for 2017: Exclusive Special Report.)
It also doesn't make much sense to build and run your own infrastructure to host services, such as email, when you can go to a software-as-a-service model (SaaS) and get out of the business of making expensive capital investments for services that constantly require upgrades and that are publicly available at a reasonable price point. (See Microsoft, Salesforce Dominating SaaS Market, Report Finds.)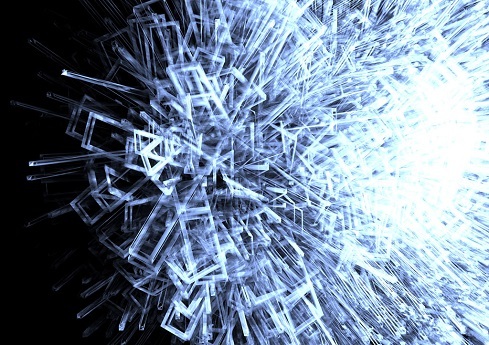 There is an old adage that the good is the enemy of the great.
Part of embracing the digital world is knowing what to let go of older technologies and outdated ways of doing IT to create the human and financial bandwidth required to make the upgrade to digital.
Another critical shift is how you develop new applications.
First, enterprises need to convince developers, who have been focused on perfection, to accept the fact that good enough is indeed good enough.
Developers need to adapt an Agile methodology where you try things quickly, some of which are not fully baked, and be willing to throw some of them out the window when you realize that you need to change course or perform mid-air correction. In some cases, watching a developer throw away code is akin to watching a parent abandon their child. Still, these developers must be willing to try many things, and be willing scrap some of them, as they learn about better approaches to solve business problems. (See DevOps Struggles With Legacy Systems, Culture.)
Perhaps the most challenging organizational shift for many companies is the role that partners and stakeholders that the enterprise supports now play for us to succeed.
The days of "throwing things over the fence" to IT needs to end.
In addition, the idea of documenting every single business requirement before writing a line of code is also faulty and antiquated.
Our partners in the business must be exactly that: partners. They need to be willing to work side-by-side with our development teams throughout the entire development lifecycle to constantly modify, amplify, correct and adapt ideas to ensure that the final products we produce truly meet our business objectives.
They also need to understand that this will be a work in progress so there will be bugs and things to fix.
As you can see, much of what needs to transform in our digital world has more to do with transforming people and how they think than simply transforming the underlying technology platforms.
— Larry Bonfante is an award winning CIO and the founder of CIO Bench Coach. You can follow him on Twitter.
PARTNER PERSPECTIVES
- content from our sponsors