Digital Transformation Causing Sleepless Nights for IT – Study
The move to digital transformation, and the disruption that goes along with it, is a significant concern to enterprises, especially those IT leaders -- CIOs, CTOs and chief digital officers (CDOs) -- who are charged with implementing it, according to a new study.
Of the 450 IT leaders surveyed, 80% report that their enterprise is at risk of being left behind as digital transformation takes hold, while 54% told researchers that their organization can't keep up with the rapid change of pace, putting their business at risk of going under or being acquired by a rival.
Seven out of ten IT leaders believe they will be fired as a result of a poorly implemented digital project.
The study, released today, is sponsored by Couchbase, which builds databases and other services built on NoSQL technology, and conducted by Vanson Bourne, a marketing research firm. The survey interviewed IT leaders in organizations with more than a 1,000 employees in four countries: The US, the UK, France and Germany.
In an interview, Peter Finter, Couchbase's chief marketing officer, said that traditional, legacy enterprises, along with new companies founded in the digital era, each struggle with these issues, especially as competition remains fierce and new companies spring up all the time looking to take a piece of the market for themselves.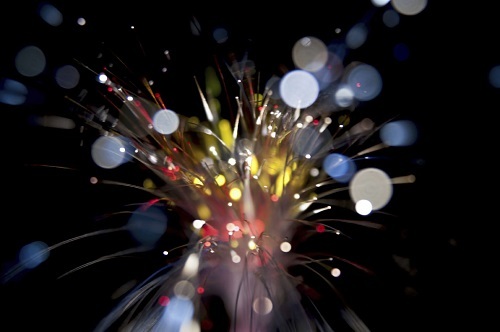 "Legacy enterprises and these new companies that are born in the digital era are all a part of the same cycle as new entrants come into the market," said Finter. "These new companies want to maintain their edge, stay ahead of the pack and retain their leadership position."
For many enterprises, digital transformation is directly related to the customer experience and using data to make that experience better. However, CIOs and other IT leaders believe that these projects are falling short of their goals.
"The top headline we see here is that these leaders are investing money in digital transformation initiatives and are not seeing results," Finter said.
The study showed that 90% of respondents reported that digital projects failed to meet expectations.
---
Keep up with the latest enterprise cloud news and insights. Sign up for the weekly Enterprise Cloud News newsletter.
---
While the notion of digital transformation has been around for some time, the concerns about IT meeting the expectations of it is also an ongoing concern. This study mirrors some of the same issues found in a report Dell and the Enterprise Strategy Group released in April, which found more traditional enterprises falling behind their nimbler counterparts when it comes to digital projects. (See Enterprises Falling Behind in Transforming IT – Study.)
Unsurprisingly, the Couchbase reports finds that older, legacy databases are one of the main culprits behind the problems with digital transformation. However, setting aside the subtle sales pitch, the report does show that businesses are looking for ways to make their businesses more nimble, and IT, especially the C-level part of IT, is shouldering a good deal of that responsibility, which makes investing in newer technologies, such as cloud, essential.
In a March column for Enterprise Cloud News, former CIO Larry Bonfante noted that embracing new technologies and adopting applications to this new world is useful, but the culture of IT also matters. (See Digital Transformation: Why IT Culture Matters.)
Related posts:
— Scott Ferguson, Editor, Enterprise Cloud News. Follow him on Twitter @sferguson_LR.