Cloud Vendors: What to Look for (& What Not to Look for)

Comment (1)
There has been some healthy tension in IT regarding the question of what should change when migrating to the cloud and what should stay the same.
This question is at the heart of debates. No matter how it is argued there are some legacy processes, activities, roles and team structures will need to be jettisoned or changed radically, while others will stay largely intact. However, the real debate is really around what constitutes "some."
Perhaps nowhere is this debate more evident than in vendor evaluation and management. Regardless of the offering, cloud computing merits a new approach to sourcing negotiations because it's a fundamentally different model for technology provisioning, service and support.
Applying older vendor scorecards to a cloud services model is a bit like assessing a Toyota Prius based on the standards you would have used to evaluate a 1950s-era Cadillac -- the size of the tailfins doesn't matter anymore.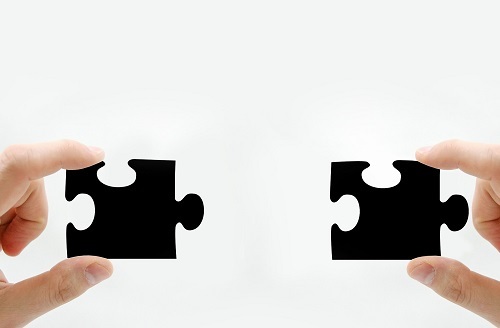 So what should you look for in a cloud vendor, if tailfins are out?
Rethink your trusted partner definitions
The first item you should revisit is the criteria that is used to define a good partner.
In conventional models, vendor evaluation scorecards tend to emphasize competitive total cost-of-ownership (TCO), robust integration support and "customizability." The underlying premise among these is the belief that there are a small number of semi-permanent, mature partners who are dedicated to your enterprise. (See CIOs: Stop Worrying & Learn to Love the Cloud.)
Some enterprises, however, are questioning these assumptions. Cloud is likely to entail a larger portfolio of potential partners, from younger startups to more established firms that may rotate more frequently as needs change. Consequently, vendor evaluation needs to consider:
Regardless of whether we're dealing with an upstart or long-established vendor, how mature is the capability it's offering, relative to competitors and to our own internal capabilities?
Is TCO flexible as well as competitive? Does flexibility matter more based on our demands?
How easy is integration? Do the vendor offer "pure play" capability to avoid complexity?
Is the user interface plug-and-play or is extensive customization required?
Are barriers to entry -- and exit -- low? Can we avoid lock-in and switching costs?
Does the vendor have the ability to support and engage with non-technologists throughout our enterprise?
In many enterprises, these are questions for the IT team, as well as for business leaders involved in technology projects. One organization framed these and other questions into a "buyer's guide," which marries business partners' areas of expertise -- digital marketing, for example -- to the deep technology knowledge in IT. (See Digital Transformation: Why IT Culture Matters.)
Another IT shop used similar criteria to frame trade-offs between solution alternatives. For example, the company might visualize the trade-off between a solution offering competitive TCO but less flexibility to demand, relative to a solution offering higher cost but greater flexibility.
Maintain your due diligence standards
It may go without saying, but for all that changes in vendor evaluation, basic due diligence should remain in place.
For any large company, a vendor's financial stability, scalability, security controls, regulatory adherence and basic strategic fit with the enterprise still matter. Lapses in these areas aren't necessarily criteria for taking a vendor off the table completely, however.
---
Keep up with the latest enterprise cloud news and insights. Sign up for the weekly Enterprise Cloud News newsletter.
---
Some large enterprises will adopt the role of venture capitalist and coach and nurture the vendor to appropriate standards. But if you're looking for partners now, you should continue to maintain the line on basic due diligence. This can also hold business partners accountable for the same when they're looking at cloud vendors.
A new kind of vendor conversation
The good news in all of this is that cloud will change the vendor conversation for the better.
New criteria for vendor evaluation -- and the ability to engage business partners around these criteria -- mean that vendor selection is moving away from finding the right partner for IT, and towards finding the right capability to meet enterprise demands.
IT professionals should welcome this development, as it means technology is truly becoming ever more embedded in products, channels and operations.
Related posts:
— Kelly Chambers is a Research Consultant for the Information Technology Practice at the Corporate Executive Board (CEB), which is now part of Gartner.