Cloud Skills Shortage Costs Enterprises Millions
Can a lack of cloud skills cost a business hard cash? Researchers at the London School of Economics believe it can -- up to $250 million in lost revenue every year.
While the cloud computing skills gap has been written about for some time, with numerous research and academic firms weighing in on what skills enterprises need from their IT works, the London School of Economics (LSE) has now tried to attach a number to the problem.
All told, missing cloud skills are costing businesses $258,188,279 annually, according to the report released Thursday. The study, "The Cost of Cloud Expertise," is based on interviews and questions with 1,900 IT pros and executives between April and May. Researchers talked to IT workers and managers in the US, UK, Europe, Mexico, Singapore, Australia and Hong Kong.
The September 21 report is also sponsored by Rackspace, which offers cloud and other managed hosting services.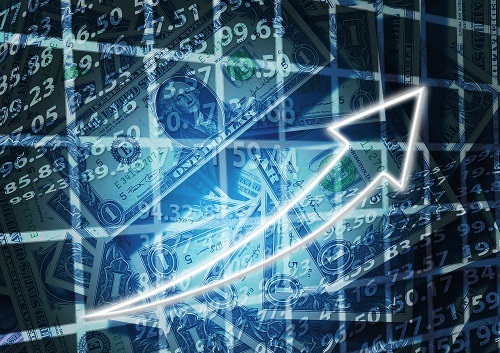 The problem with cloud is that its growing popularity means that many companies are adopting the technology before business leaders have fully thought through all the consequences.
"Put simply, cloud technology is a victim of its own success," Will Venters, assistant professor of information systems at LSE, wrote in the report. "As the technology has become ubiquitous among large organizations -- and helped them to wrestle back control of sprawling physical IT estates -- it has also opened up a huge number of development and innovation opportunities."
The report found that about 71% of IT executives reported that the company has lost revenue due to lack of skills by the staff. Another 42% reported that this skills gap is keeping their enterprises from deploying more cloud platforms, and seven in ten report that companies need to do more to invest in their people.
While the benefits of cloud are seen in terms of flexibility, costs savings, and ability to transform the enterprise, the lack of skills is making realizing those potential benefits more difficult. About half of the IT executives surveyed noted that a lack of expertise in cloud is holding their organizations back, while 84% reported that greater expertise could increase the return on investment (ROI).
---
Keep up with the latest enterprise cloud news and insights. Sign up for the weekly Enterprise Cloud News newsletter.
---
The report finds that 46% of respondents are having a hard time recruiting the right talent, and the skills that are missing include:
Migration project management (36%)
Cloud security (35%)
Native cloud application development (34%)
The LSE is not the only organization that has seen that a lack of skills is a hindrance to making the cloud efficient. In June, Robert Half Technology noted that CIOs and IT executives are looking to increase their staff numbers in the second half of this year, and that includes hiring those who know cloud, security and digital transformation. (See Cloud, Digital Marketing Driving IT Hiring in 2017.)
At the same time, other studies show that the cloud is allowing enterprises to create a layer of automation within the business, which could lead to a loss of jobs. (See Workers Bracing for Sweeping Automation Changes.)
However, the LSE report shows that more businesses want to hire than automate. Nearly 70% reported that they want to increase their use of cloud in the next five years, with 56% noting that retaining talent is a top concern.
Related posts:
— Scott Ferguson, Editor, Enterprise Cloud News. Follow him on Twitter @sferguson_LR.