Cloud, Digital Marketing Driving IT Hiring in 2017
Cloud computing, along with big data analytics and the digital transformation of marketing, are helping to drive IT hiring in the second half of 2017, according to a survey of CIOs by Robert Half Technology.
However, despite the optimistic outlook for the next six months, 63% of CIOs and IT executives interviewed for the survey expressed concerns about finding the right potential employee with the tech skills sets needed for the job, the report found.
In an email, John Reed, senior executive director of Robert Half, noted that it's hard to precisely say why hiring will pick up in the second half of the year, but security, cloud and digital transformation are forcing some to make a decision.
"We tend to see leaders trying to hold off on some digital initiatives, but as they become increasingly important to the success of business, it becomes impossible to avoid, and they need the talent to support those projects," Reed wrote to Enterprise Cloud News.
Healthcare and professional services are the two industries driving most of the IT hiring, but Reed noted that almost all midsized and larger enterprises are looking for qualified tech pros.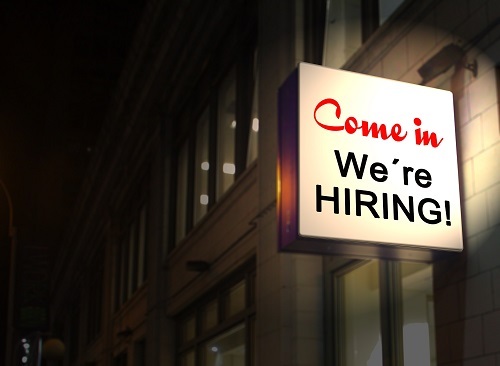 Overall, 21% of CIOs surveyed reported that they would add headcount to their teams in the second half of 2017. The greater majority of IT managers -- 64% -- responded that they would keep staff levels the same, but fill positions that have been vacant for some time.
About a third of those surveyed noted that growing business opportunities are driving hiring plans. What do those opportunities entail? About a quarter of CIOs and managers responded that digital marketing is now a top priority, followed closely by cloud and big data projects -- 24% -- and mobile initiatives at 18%.
While tech leaders are looking at digital initiatives and concerned about hiring the right people, the types of skills CIOs are looking for remains rather traditional. The top five most desired tech skills include:
Database management (Oracle, Microsoft SQL server): 53%
Windows Server administration: 53%
Desktop support: 52%
Network administration (LAN and WAN): 51%
Wireless network management: 51%
In an email, Reed noted that newer skills, such as cloud computing, which 39% of CIOs are looking for, are increasing, but certain core skills remain in high demand.
"Many times the core roles and skills are most sought after because they typically account for more placements on a team," Reed noted. "The roles around newer initiatives or around emerging technologies do, of course, see demand, but some of the core roles will be most consistently in demand."
Looking ahead at the next six months, CIOs noted their top priorities include upgrading current systems to maximize efficiency -- about 23% -- and making sure their internal infrastructure and corporate data remain safe -- about 22%. After that, those surveyed reported that staff retention (21%), growing the business (19%) and innovation (15%) were tops on their to-do lists.
For IT pros looking for the next great job opportunity, big city and metropolitan areas are the places to be in the next six months. The five cities with the biggest need for IT talent include:
New York
Dallas
Salt Lake City
Houston
Los Angeles
The Robert Half report is based on interviews with 2,500 CIOs and tech leaders in 25 different US markets with companies that have more than 100 employees.
Related posts:
— Scott Ferguson, Editor, Enterprise Cloud News. Follow him on Twitter @sferguson_LR.