We've all heard about the continued IT skills gap as it relates to cloud computing.
A recent study by the London School of Economics, and sponsored by Rackspace, finds that "nearly three quarters of IT decision makers (71%) believe their organizations have lost revenue due to a lack of cloud expertise." For IT professionals, this skill shortage could be a boon -- if you acquire the right skills. (See Cloud Skills Shortage Costs Enterprises Millions.)
At a high level, the report lists four key areas where surveyed companies are finding the most difficulty in acquiring cloud talent:
Migration project management
Management and organization
Security
App development
While this list starts us down the path of where cloud skills gaps generally reside today, it doesn't help us figure out the exact skills IT professionals should be focusing on. After all, you can't exactly go out and take a class on "cloud security" or "cloud management."
And even if you could, it likely would be so far diluted it wouldn't be useful.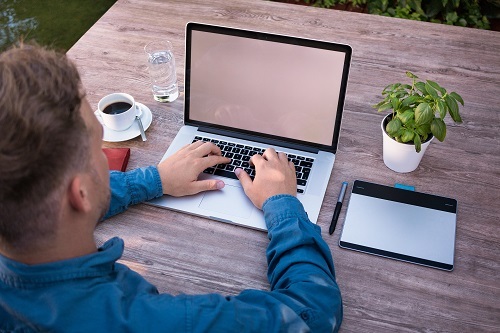 Instead, it's wiser to zero in on specific skills that will be useful to your employer or customers. Here are a few examples of what I consider to be worthwhile and useful skills within the general topics that have been identified for us in the report.

Cloud migration project management Many companies have already migrated a large percentage of applications and data into the cloud. However, there are still plenty of cloud migration projects that still need to happen. Keep in mind, however, applications that remain in-house today are likely there because they're extra-challenging to migrate.

What I'm getting at is that the days of migrating the easy, low-hanging fruit are well behind us. Instead, the next cloud migration phase will be to figure out how to migrate legacy applications that "don't play nice" in the cloud. These are applications and services that are highly transactional, are latency sensitive and operate on specialized hardware or with software that's been heavily customized.

If this sort of work interests you, there are some key skills you should look at acquiring.

First, begin your focus by learning the ins-and-outs of bare metal or infrastructure-as-a-service (IaaS) cloud providers, especially ones that cater toward legacy applications such as IBM SoftLayer or Skytap. Second, research business verticals and applications that are notoriously difficult to shift to the cloud.

Migrating legacy databases is a great example. You'll find that most will require in-depth knowledge and skills to identify and fix unique problems.

Cloud management and organization Cloud management and organization isn't about the day-to-day care and feeding of a single cloud instance. Instead, it's all about how to handle the massive shift toward better managing multi-cloud environments. (See Cisco Ponders the Meaning of the Multicloud Market.)

For many IT departments, the cloud growth they experienced over the past decade has led to the need to support multiple IaaS, platform-as-a-service (PaaS) and software-as-a-service (SaaS) services from various providers and without any true organization in terms of simplifying their management.

Fortunately, multi-cloud management platforms are quickly becoming all the rage in the enterprise. Obtaining intimate knowledge on one of the leading multi-cloud management platforms available today including CliQr, RightScale and Scalr will be a great way to boost demand for your skills.

Cloud security When it comes to the topic of cloud security, IT professionals could go into a million different skill directions.

However, let's look at some of the projects that enterprise organizations are trying to get into, but are failing at, in part due to data security concerns.

The first one that comes to mind would be Internet of Things (IoT) security running within a cloud environment. IoT is rife with security issues. This means that someone with specific skills on how to harden IoT endpoints and IoT data stored within cloud environments will be in high demand. (See IoT Skills in Demand: Analytics, Big Data, Security.)

Another area of focus might be to take a deep dive into various compliance regulations that certain business verticals must adhere to. Being able to understand and act on Health Insurance Portability and Accountability Act (HIPAA) or PCI data compliance rules -- as they relate to the cloud -- is a skillset that will get you a pay bump in no time.

Cloud app development As if the world of application development wasn't already in high enough demand -- along comes the need for developers who are cloud-focused.

Much like the first skills gap we discussed regarding cloud migrations, one way to gain a skillset that's in high-demand would be to amass the knowledge necessary to take existing legacy applications and recode them into cloud-native apps.

Many organizations are attempting to migrate legacy apps, only to realize that it might be easier to simply rewrite the entire application from scratch.

This is where you could come in.

By obtaining a unique skill set that includes intimate knowledge of legacy applications and databases combined with modern skills in cloud-native coding tools, containers/microservices and artificial intelligence, you'll likely end up with more projects than time you'll have time to finish. (See Will AI Solve the IT Jobs Shortage?.)

Related posts:

— Andrew Froehlich is the President and Lead Network Architect of West Gate Networks. Follow him on Twitter @afroehlich.