Cisco is looking to further expand into the cloud-based unified communications (UC) market with a $1.9 billion deal for market leader BroadSoft. Together, the two companies plan to offer a range of UC, collaboration and other communication products delivered to customers through the cloud.
The two companies announced the deal on Monday, and it's expected to close sometime in first quarter of 2018. BroadSoft's 1,700 employees will join Cisco's Unified Communications Technology Group under the leadership of Tom Puorro, vice president and general manager.
BroadSoft and Cisco will operate as separate companies until the deal is complete.
Cisco is paying $55 a share for BroadSoft, which has a market cap of $1.67 billion. The Gaithersburg, Md., company's stock last traded at $53.90 on Friday, October 20.
The deal is Cisco's latest attempt to move away from its traditional roots in networking hardware and gear and move into other markets that include software, cloud computing, services, security and other technologies.
With more and more enterprises looking save money and resources by moving their communication and collaboration needs into the cloud, Cisco is using the BroadSoft deal to position itself to take advantage of that trend and strengthen its own position.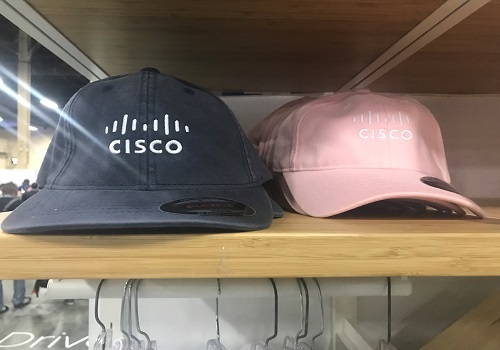 "Together, Cisco and BroadSoft will be very well positioned to benefit from the expanded opportunity in collaboration, and have an opportunity to further accelerate the pace of innovation in this industry that is driving workforce agility and business visualization across the globe," Rob Salvagno, Cisco's vice president of corporate development, told analysts during an October 23 call to announce the deal.
"BroadSoft compliments Cisco's collaboration business today and that is expected to gain traction with over 19 million business subscribers and the growing cloud, voice and contact center market," Salvagno added. "The BroadSoft acquisition will bring additional expertise, technology and channel reach to Cisco and immediately enhance our offers."
While Cisco mainly targets the enterprise with its UC and collaboration tools -- think of its Spark communications portfolio -- BroadSoft's offerings, which include cloud PBX, UC, collaboration and contact center tools, are geared toward the mid-market, as well as small and midsized businesses (SMBs). (See Cisco Beefs Up Security, Management for Spark Collaboration.)
BroadSoft also offers services in about 80 countries through a network of channel partners and service providers, including some of the globe's biggest fixed-line and mobile operators. (See Cisco Announces $1.9B Deal for BroadSoft.)
"I believe the combination of our companies will help accelerate the realization of our vision and deliver the collaboration tools and services that customers need to digitize their business at a more rapid pace," said BroadSoft CEO Michael Tessler during the call with analysts on Monday morning.
The market for cloud-based UC, as well as unified communications-as-a-service (UCaaS), is growing at an annualized rate of 29%, with yearly revenues of about $2 billion, according to an October 16 report from Synergy Research.
The top players in this market, which includes BroadSoft, are RingCentral, 8x8, Mitel and Vonage, and now Cisco is moving deeper into this market as well with Monday's announcement.
---
Keep up with the latest enterprise cloud news and insights. Sign up for the weekly Enterprise Cloud News newsletter.
---
Microsoft is also considered a major force in the UC market thanks to Skype for Business, but the company has signaled that it plans to change its strategy around its offerings, especially Skype.
The UC and UCaaS space has been undergoing some consolidation in the past several months as customers start to look move these tools into the cloud and the market heats up. Specifically, earlier this year, Mitel bought rival ShoreTel for $530 million that looks to strengthen Mitel's UCaaS portfolio. (See Mitel, ShoreTel Deal Emphasizes UC in the Cloud.)
The deal for BroadSoft could also help re-invigorate Cisco's collaboration division, which was one section of the company to sustain quarterly revenue declines when the company reported its latest quarterly results in August. (See Cisco Revenue Decline Continues Into Q4.)
Despite growing sales and market share, BroadSoft has also been struggling as of late, the company posted a $1.5 million operating lost during its latest quarterly report, which might have been one reason it started shopping itself to buyer.
For Cisco, the BroadSoft agreement is one of largest of this year, with the company's $3.7 billion acquisition of AppDynamics being its top deal. (See AppDynamics Complementing Cisco's Intent-Based Networking Vision.)
Last week, Cisco announced a deal to buy Perspica for an undisclosed amount -- the company's 200th acquisition . That company uses machine learning to improve application performance, and the company plans to integrate that technology into the AppDynamics portfolio. (See Cisco Racks 200th Acquisition, Nabs Perspica for App Performance.)
Related posts:
— Scott Ferguson, Editor, Enterprise Cloud News. Follow him on Twitter @sferguson_LR.