Over the course of the past decade I've heard a lot about the idea of running IT like a business.
For years, the CIOs and IT administrators who ran these departments didn't consider technology as part of the main enterprises. IT was separate and not concerned with the bottom line thanks to top-down management and ability to control what technology products a company could buy. (See ExxonMobil Adds Fuel to a Digital Transformation.)
Now that attitude is changing, and it's a great idea and about time for a change.
Here are some reasons why.
First, for businesses to succeed they must delight their customers. Enterprises need to assess what the market wants and what the appropriate price points are for these products and services. It doesn't make sense to stock your shelves with Fruit Loops if the majority of your customers are looking to buy Cheerios.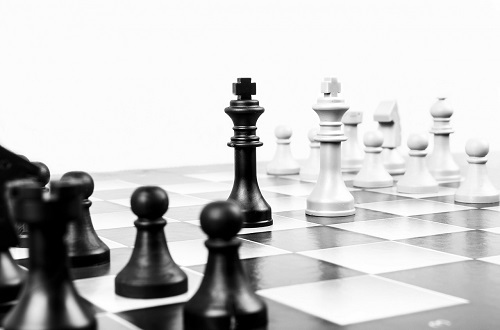 Secondly, too many times IT organizations "support" legacy solutions and systems either because they are sacred cows or because of the old adage: "We've always done so." This simply doesn't work in the age of digital transformation.
In business, changes in market demand require us to shift our supply to address what the customers actually want and consume. We also know we can't continue to inflate the cost of these services because we are competing for the hearts, minds and dollars of our customers.
Too many times IT organizations think and act like monopolies.
However, it's important now to realize that we are not.
So where does our competition come from?
First, it comes from the myriad of potential outsourcers who are happy to invest enormous marketing resources to whisper sweet nothings into the ears of the members of your board of directors on how easy, simple and cost effective IT would be if they simply hand over control to Hewlett Packard Enterprise , IBM Corp. (NYSE: IBM), Accenture , ect… Fill in the black with the vendor of your choice.
So all our key stakeholders hear from these companies are the sweet sounds of the siren's call while the only time they usually hear from the IT organization is when something isn't working or they don't like our budgets.
How often and how well do we market our successes, or more importantly how we impact our businesses in a positive way?
Secondly we are competing against the dreaded "shadow IT" that seems to pop up in many organizations thanks to the growing ubiquity of the cloud. (See A CIO 'Renaissance' Needs the Cloud.)
If you are looking to blame someone for shadow IT in your organization start with the person in the mirror. Line of business (LoB) executives and managers have a job to do. If we can enable them to accomplish their objectives in a timely, effective and cost efficient way then they are happy to collaborate with us.
However, if IT is thought of as the "Island of No & Slow," these managers will find alternative ways to address their technology needs. In this day and age, if we are not the value added technology partner of choice, it's all too easy for our business clients to pick up their iPhone, call the cloud or software-as-a-service (SaaS) provider of choice and spin up a new server in an hour or a new CRM instance in days.
So if you think you don't have to worry about running IT like a business, don't evolve or innovate and wait around a while and I promise you that you'll be having a going out of business sale.
Related posts:
— Larry Bonfante is an award-winning CIO and the founder of CIO Bench Coach. You can follow him on Twitter.