CIOs: Stop Worrying & Learn to Love the Cloud

Comment (1)
One of the biggest obstacles I've seen for IT executives looking to transition and leverage cloud computing and software-as-a-service (SaaS) is one of culture. In order to take advantage of this technology, CIOs need to change their mindsets.
Many of us grew up in an age of IT where we were measured by the size of our budgets and our headcount. We would brag about who had the largest operating budget as if it was a badge of honor. The bigger the budget and the larger the team the more "important" the CIO was thought to be. (See Digital Transformation: Why IT Culture Matters.)
We also prided ourselves on running a "tight ship."
"Nothing happens without my knowledge and approval" was a line I heard many times from CIOs who were bragging about the elevated level of control they possessed. Our internal clients were basically stuck using our services, viewing IT as the "land of no and slow." We told them what they could and couldn't do and how long it was going to take.
What this attitude did, however, was create a great deal of ill will and bad relationships.
Our clients had legitimate business requirements and many IT organizations were not seen as responsive or supportive of helping them accomplish these objectives. So, it's not surprising that when an opportunity arose for the clients to take some level of control over their own destiny they would immediately jump on it. That's what came about with cloud and SaaS.
How times have changed.
For the first time a client didn't have to kiss the IT ring and wait to see when we could accommodate their requests. They could simply pull out a credit card, call Amazon Web Services and two hours later a server came up. Or they could dial up Salesforce and within days get a CRM solution put in place that we told them would take nine months. Now the shoe was on the other foot and we had to play catch up to try to get our arms around all of the "shadow IT" that was popping up in our enterprises. (See NASA Cloud Computing: Security Concerns Hover.)
First, we have no one to blame but ourselves.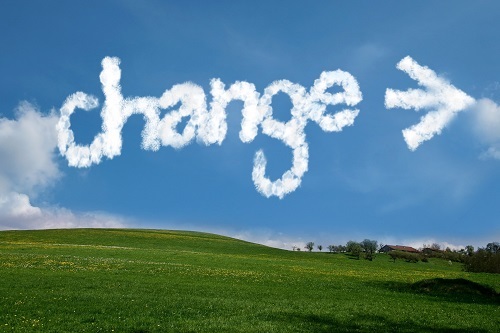 Most CIOs viewed cloud and SaaS as the competition. However, this is a short-sighted mind set. Let me suggest a different approach.
If we are working with our clients in the spirit of partnership, they will come to us first because they view us as value added business partners who have years of expertise they can leverage.
---
What are the hottest jobs in the cloud? Get our special report to find out:
Cloud Skills: What's Hot?
---
Instead of viewing cloud and SaaS solutions as the enemy, we should be embracing them as arrows in our quiver. CIOs have craved the proverbial "seat at that table" for years. (See Cloud Is Taking Budget Away From IT.)
However, in order to invest the required time to become a trusted business partner and a business executive first and a technologist second, we need to find the time and bandwidth to engage effectively with our boards, our colleagues, our C-Level peers and the employees who rely on us.
Partnering with cloud and SaaS providers to run the day-to-day utility aspects of our business allows us to spend less time and energy in the boiler room, and more time and energy in the boardroom. While it's not a panacea -- nothing ever is -- it is an opportunity for us to leverage and a new set of tools on our utility belt for us to use in our battle to add value.
Related posts:
— Larry Bonfante is an award-winning CIO and the founder of CIO Bench Coach. You can follow him on Twitter.