CIOs: Cloud Talent Is Closer Than You Think

Comment (7)
Talent management is one area that I invest a lot of time in as part of my consulting practice. Why do CIOs wrestle with this issue so much?
From my view, most of my clients are struggling to identify, attract and retain top performers. In the area of cloud computing, this is an even bigger issue as the field is so new and talent is so difficult to find. (See Cloud, Digital Marketing Driving IT Hiring in 2017.)
Compounding this are the sobering realities that we are struggling to get young people excited about technology as a potential career, especially as baby boomers are starting to leave the workforce in droves, and the political climate suggests that relying on talented people with H-1B visas alone may be a high-risk scenario. (See Trump Administration Targets H-1B Visa Fraud.)
While this all sounds pretty gloom and doom, there are definitely things we can do to start to attract and develop the required talent to support our cloud initiatives.
First of all, stop thinking of your employees as job descriptions.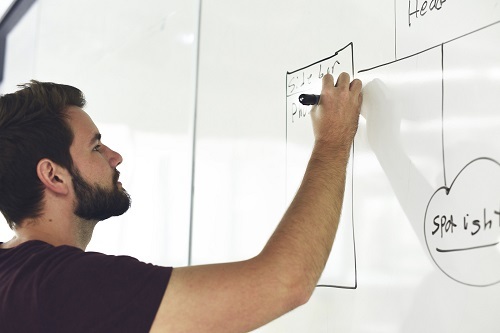 When we launched our cloud pilot, I leveraged an existing staff member who at the time was playing the role of application developer. I gave him the opportunity and leeway to learn about the options, research the implications and develop a pilot to test out the opportunity of migrating into the public cloud.
This created enormous value for us and gave him a whole new set of skills and experiences which broadened his marketability -- so much so that he was offered a significant salary raise to take a job at the cloud provider we decided to use. (See Cloud, IoT Help Drive IT Salaries – Dice Report.)
Next, think about the members of your team who have exhibited some of the skills needed to succeed in this new world order.
Perhaps they come from the application development side and understand how to roll out new systems and solutions. Maybe they are architects who have the skill to develop a technology blue print. Or they come from the server and storage side of your infrastructure team and know how to build capabilities to support peak loads of customer engagement. (See Hottest Cloud Skills for 2017: Exclusive Special Report.)
The bottom line is that there are people on your team with the willingness and skills to adapt to this new reality, and you should be helping them pivot as you do as well.
The other thing I suggest is to understand how you and your organization are perceived in the market place.
---
M&A activity is turning the cloud upside down. Find out what you need to know in our special report: Mergers, Acquisitions & IPOs are Rocking the Cloud.
---
Whether you know it or not -- or like it or not -- you and your IT organization have a brand.
Here are some questions to consider when talking about brands:
Is your brand a great leader that is innovative and allows people the opportunity to grow and develop new competencies?
Is your organization's brand known for leveraging technology to forward your business agenda?
What awards have you or your team won?
What recognition have you received in the industry?
What do your Glassdoor reviews say about what life is like working in your environment?
If you want to attract talent you need to be an attractive suitor. It's not all about salary, though you certainly need to offer a fair wage. It's also about what the experience of working for you and your team is like that will dictate whether prospects are interested in pursuing opportunities with you.
Related posts:
— Larry Bonfante is an award-winning CIO and the founder of CIO Bench Coach. You can follow him on Twitter.
PARTNER PERSPECTIVES
- content from our sponsors
GUEST PERSPECTIVES
- curated contributions