ORLANDO, Fla. – Gartner Symposium & ITxpo – When Andy Jassy first proposed a public infrastructure-as-a-service (IaaS) business within Amazon, a board member asked why his proposal didn't include a profit and loss (P&L) statement.
The reason, Jassy said, is that at the time -- nearly ten years ago -- no one knew what a public cloud was or if anyone outside of Amazon's retail business would use it. Today, AWS has a $15 billion annual run rate and the division make piles of cash for the parent company. (See AWS Engine Pulls the Amazon Train in Q2.)
AWS is also the largest provider of IaaS by a significant margin. (See AWS, Despite Slowdown, Reigns Over Cloud Market – Report.)
"I don't think anyone inside or outside Amazon or AWS would have had the audacity to think it would grow this quickly," Jassy said during an interview here on Monday, where he talked about the numerous challenges and opportunities for cloud computing over the next 15 years.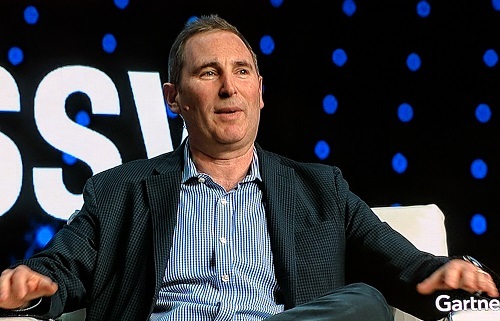 "We felt that if our internal teams at Amazon -- and Amazon is a very strong technology company -- were hungry for these types of services there was a strong possibility that external companies would be interested as well," Jassy added.
During his talk with Gartner analyst Daryl C. Plummer, Jassy mentioned the importance of building relationships with customers and listening to what those customers want, even if the business is forced to cannibalize itself. He noted that it's better to give customers what they want and to shape that process earlier, rather than deny them the service they want.
In the last year, AWS added about 1,000 new features and by the end of this year Jassy estimated that it will add another 1,250.
Despite the phenomenal growth, there have been problems along the way. Jassy admitted that the widespread AWS failure in the Virginia data center in April 2011 really hurt the company.
"I think we learned an incredible amount from it. And that's the thing: If you are inventing at a rapid rate, not everything you do is going to work out," Jassy said. "When you run a big enough infrastructure footprint or technology footprint, you will have hiccups from time to time. To pretend otherwise is foolhardy."
---
Keep up with the latest enterprise cloud news and insights. Sign up for the weekly Enterprise Cloud News newsletter.
---
During the conversation, Jassy was not asked about comments from Oracle founder Larry Ellison, who took aim at AWS during his keynote at Oracle Open World on Sunday. However, Amazon's PR machine did the fighting for him. (See 'No Facts, Wild Claims & Lots of Bluster'; Amazon Hits Back at Oracle's Ellison.)
As for the future, Jassy said he believed AWS would retain its leadership for the foreseeable future, although he noted that hybrid cloud was creating competition and that would continue for some time. However, he did hint at a future where businesses would choose one provider and stick with that company.
The three areas that he's keeping an eye on include serverless computing (AWS's version is called Lambda), machine learning and Internet of Things. When asked about the future of AWS and Amazon, Jassy noted it would be "unlikely" there would be a spin-off into a separate company.
Related posts:
— Scott Ferguson, Editor, Enterprise Cloud News. Follow him on Twitter @sferguson_LR.