Amazon Web Service is looking to speed up the way it charges customers for services within the public cloud.
Starting on October 2, AWS plans to charge customers by the second for several of its different cloud services, including Linux-based instances on Elastic Compute Cloud (EC2), as well as provisioned storage for Elastic Block Store (EBS).
In addition, Amazon is planning to charge by the second for EMR, which helps run big data platforms such as Hadoop and Spark, and Batch, which supports massive batch workloads for research.
AWS is imposing a one-minute minimum charge per-instance.
In a blog post announcing the changes on Monday, Jeff Barr, chief evangelist for AWS, noted that this new type of pricing reflects the nature of what cloud computing can do for enterprises.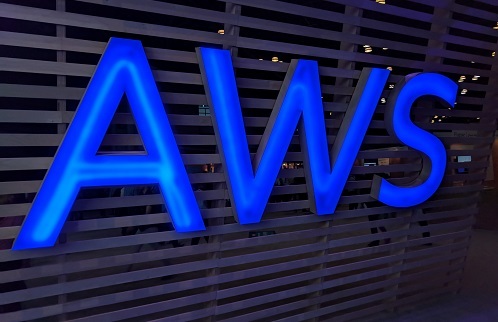 "One of the many advantages of cloud computing is the elastic nature of provisioning or deprovisioning resources as you need them," Barr wrote on September 18. "By billing usage down to the second we will enable customers to level up their elasticity, save money, and customers will be positioned to take advantage of continuing advances in computing."
When Amazon first created EC2 in 2006, it charged by the hour, which was a radical way of doing business at the time when most software was subscription and run on-premises. Time have changed and AWS has built itself into a powerhouse within the global cloud market, topping all other competition. (See AWS, Despite Slowdown, Reigns Over Cloud Market – Report.)
However, Microsoft and Google -- AWS' two closest rivals -- have tried to close the gap and one way is pricing. For years, Azure and Google Cloud Platform have charged by the minute, with Amazon sticking to hourly pricing until now.
As Barr noted in his blog post, there's increasing interest in serverless computing, where software automatically spins up resources as needed, and winds them down on demand as well, is changing the nature of cloud and its ability to offer more services on-demand. (See Serverless Computing: Why You Should Wait.)
---
Keep up with the latest enterprise cloud news and insights. Sign up for the weekly Enterprise Cloud News newsletter.
---
AWS offers serverless computing through Lambda, and Microsoft, Google, IBM and others also have some version of this technology as well.
However, will AWS' new second-by-second approach actually save customers money?
Patrick Moorhead, president and principal analyst at Moor Insights & Strategy, is skeptical. In an email to Enterprise Cloud News, he said while public cloud is proving that it can be flexible, these various pricing models sometimes don't add up to bigger savings.
"Overall, this is 'per use' commercial public cloud phenomenon designed to convey the message that companies can save money in the public cloud," Moorhead wrote. "It has been a tit-for-tat between AWS, GCP and Azure. The reality is, the public cloud is more flexible but does not save money at scale. 'By the second' sounds inexpensive but it's really not."
Related posts:
— Scott Ferguson, Editor, Enterprise Cloud News. Follow him on Twitter @sferguson_LR.