AWS Tops in Public Cloud, but Azure Is Catching Up

Comment (2)
Amazon Web Services remains the top player in the public cloud market by a wide margin, but Microsoft Azure is slowly making inroads as customers look for a cloud service provider that understands the needs of the business.
These are a few of the insights that are part of a new report from 451 Research that looks at the public cloud and infrastructure-as-a-service (IaaS) markets. The survey, published April 5, is based on results from about 700 IT and cloud decision-makers from private and public organizations.
The results show that AWS remains the go-to choice for public cloud and IaaS, with 55.8% of respondents reporting that they use the platform. This confirms other reports that AWS remains far-and-away the leader in public cloud. (See AWS Maintains Its Public Cloud Dominance.)
Overall, about 22% of those surveyed report that they are engaged in a cloud-first strategy with public cloud and IaaS being the most popular platforms.
However, a look beyond the top-line numbers shows AWS is losing some of its luster.
When those surveyed were asked about which IaaS provider offered the best "value for money/cost," Google Cloud Platform outranked AWS -- a first for the survey. In addition, Azure and IBM SoftLayer outranked Amazon when respondents were asked which provider "understands my business."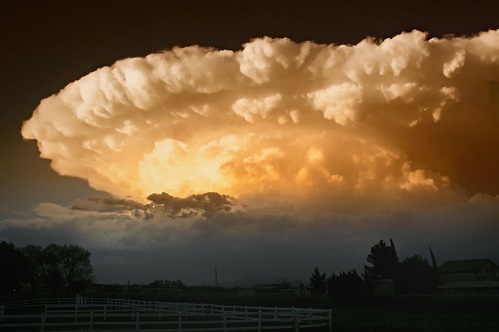 This is an important distinction. While most of the big IaaS providers scored well in the survey when it came to issues such as uptime, performance, security and technical know-how, enterprises are looking for more. Specifically, those surveyed were most concerned about aligning the technology with the business needs of the company.
This is where Azure seems to have found its niche and that has helped Microsoft.
The 451 report shows that 35% of respondents named Microsoft their most important IaaS provider. That's compared to the 20.2% that named Microsoft their most important provider in the previous survey.
AWS, by comparison, was named by 39% as the most important vendor in the current report.
"Those IaaS service providers who position infrastructure and technological innovation alongside meeting business requirements will be best positioned to capitalize on this market opportunity," Melanie Posey, research vice president and lead analyst for 451's "Voice of the Enterprise: Cloud Transformation," wrote in the report.
---
What are the hottest jobs in the cloud. Get our special report to find out:
Cloud Skills: What's Hot?
---
Does this mean AWS is in trouble?
The answer is, not in the least. The survey found that AWS got the best marks of all IaaS providers when it came to breadth of services and features, brand reputation, technical expertise and innovation. Amazon has also been trying to add more enterprise features to its cloud and continue to take advantage of its dominant market share. (See AWS Growth Slows, But Amazon's Still Killing It in Cloud.)
Google is also trying to execute the same strategy, as Enterprise Cloud News Editor Mitch Wagner reported from the Next '17 show last month. (See Google Takes Fight to Amazon, Microsoft & Cisco.)
However, the 451 report does show that, as enterprises get smarter about cloud, being the biggest doesn't mean AWS will win all the business. (See Public Cloud Spending Will Hit $122B in 2017 – Report.)
Related posts:
— Scott Ferguson, Editor, Enterprise Cloud News. Follow him on Twitter @sferguson_LR.