NEW YORK CITY -- AWS Summit -- Amazon opened its annual conference here with a pair of customer wins, as well as several incremental updates to its public cloud platform, including machine learning additions.
Adrian Cockcroft, vice president for Cloud Architecture Strategy at Amazon Web Services, kicked off Monday's events with a rundown of the company's past achievements, including its exceptional growth over the past several years and array of enterprises and startups using its services. (See AWS Engine Pulls the Amazon Train in Q2.)
However, Cockcroft added two companies to the board: Hulu, the TV streaming services that has expanded into original content, and FICO, the global financial service that provides credit scores for home, car and other loans.
For years, Hulu ran its own data center and public cloud, but when the company decided to expand by offering its own over-the-top (OTT) service to its customers, it decided to switch to a public cloud, said Rafael Soltanovich, vice president of software development at Hulu.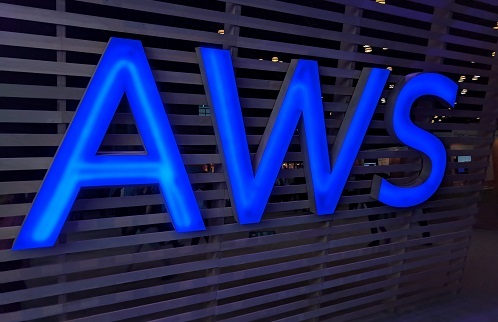 "At our core we have always been a tech company. Practically everything that powers Hulu today, we built from scratch," said Soltanovich. "We manage our own infrastructure and data center, our own private cloud management systems and we built our own video pipeline and subscription, billing and ad support infrastructure."
However, to make the OTT service work, Soltanovich said Hulu developers had to re-engineer nearly everything that company had built, from the back-end infrastructure to all the apps. Metadata proved challenging, especially ensuring that the right movie or TV show streamed to the right customer. Adding in news and sports complicates that even further.
To get the scale it needed, Hulu worked with AWS and moved much of this to the public cloud. In what Soltanovich called the company's first major cloud project, the Hulu engineering team was able to move its critical functions such as stream ingest, repacking, DVR storage and origin serving to the AWS platform, which was able to provide additional scale.
At FICO, the switch to public cloud involved a lot of concern about government regulations and compliance, said Claus Moldt, the firm's CIO. Despite those concerns, however, the company did move its website, myFICO.com, along with its main analytics platform to AWS, and it plans to move other applications to Amazon over the next three years.
With some software going back decades and most developed in-house and on-premises, Moldt told the audience that FICO began exploring the cloud about four years ago.
Moldt noted the public cloud has enabled to FICO to scale up, and scale down its architecture, offer services to customers, as well as helping the company keep a large, global footprint. There's also a significant security component.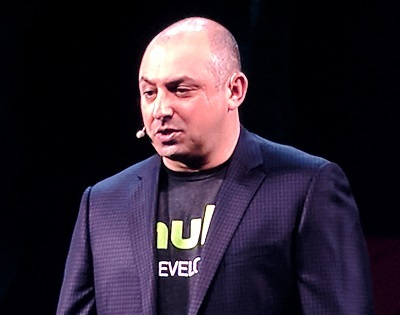 "When we deliver our solutions, we have to deliver them in a secure, scalable fashion... and since we operate in regulated industries, we need to think about compliance," said Moldt.
Moldt added that FICO is now working to build out microservices as its re-engineers its apps for the cloud, as well as building in automation and other features to create and deploy app faster.
---
Keep up with the latest enterprise cloud news and insights. Sign up for the weekly Enterprise Cloud News newsletter.
---
In addition to the two customers, Cockcroft and Dr. Matt Wood, general manager for Artificial Intelligence at AWS, introduced new features for the platform that are available as of August 14. These include:
Amazon Macie, a security service which uses machine learning to stop data loss through automatic discovering, classifying and protecting data within the AWS platform.
AWS Glue, which is a managed extract, transform and load (ETL) service that allows customers to move data onto different AWS services and prepare this data for query and analysis. Glue works with Amazon S3, Redshift, Amazon's Relational Database Service and other databases running on EC2.
AWS Migration Hub, which gives customers access to tools, as well as dashboards, and helps them with moving omn-premises database tables and workloads to the cloud.
There were also updates to Amazon's Elastic File System, Config and CloudHSM.
However, one issue not mentioned at all during the summit was the announcement from earlier this month where AWS decided to join the Cloud Native Computing Foundation, which paves the way for Amazon supporting Kuberentes. (See Amazon Joins Cloud Native Computing Foundation: Why You Should Care.)
It seems likely that AWS will wait to announce full support for the Google-backed container management platform later this year at its re:Invent show in Las Vegas, which is slated for December.
Related posts:
— Scott Ferguson, Editor, Enterprise Cloud News. Follow him on Twitter @sferguson_LR.