AWS Draws Disney in as Cloud Customer

Comment (13)
These days, even Disney shops Amazon.
At its re:Invent 2017 customer conference in Las Vegas this week, Amazon Web Services Inc. announced that The Walt Disney Company would now start using its public cloud platform for a range of different services, including website and digital property support, analytics, mobile, business applications and machine learning.
Disney plans to use AWS cloud services within its Media Networks, Parks and Resorts and The Walt Disney Studios.
AWS is already considered the leading provider of public infrastructure-as-a-service (IaaS) technologies throughout the world, dwarfing rivals Microsoft Corp. (Nasdaq: MSFT) Azure and Google (Nasdaq: GOOG) Cloud Platform. The announcement from Disney adds yet another large and high-profile customer to its base. (See AWS, Azure Dominating Multi-Cloud Expansion – Study .)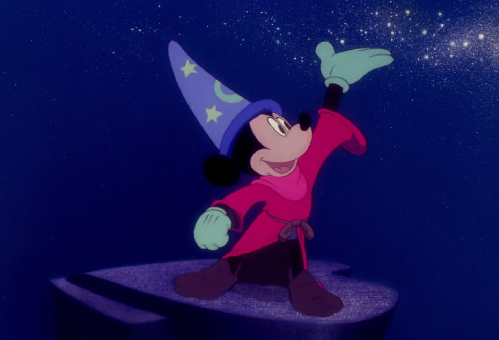 "Expanding our strategic relationship with AWS and making AWS our preferred public cloud infrastructure provider aligns with our overall technical strategy," Charles Weiner, the senior vice president for Enterprise Infrastructure Services for The Walt Disney Company, noted in a November 29 statement. "We have had success modernizing our IT operations and transforming the digital presence of our brands using AWS. We look forward to our continued collaboration as we accelerate our Digital Platform migration to the public cloud."
Although it signed a deal with AWS, Disney remains one of the most high-profile customers for Google Cloud Platform and both companies have made a big show of their agreement over the past year. (See Google: Still the New Kid in Enterprise Cloud.)
It's not clear how Disney will split its cloud needs between Google and AWS. However, a growing trend among large enterprises is to use two or more of the large public cloud providers as part of a multicloud infrastructure. (See Multicloud Can Lead to Management Nightmare – Survey.)
In addition to Disney, AWS announced that the NFL, along with Expedia, have signed on to use the company's cloud services.
---
Keep up with the latest enterprise cloud news and insights. Sign up for the weekly Enterprise Cloud News newsletter.
---
The NFL plans to use AWS's machine learning and analytics services to enhance the accuracy and speed of its Next Gen Stats platform, which the league uses to track player statistics. The NFL uses RFID tags implemented within equipment and footballs to create streams of data that the AWS platform then analyzes and sends back to the league, as well as to fans and other third-party applications.
For its part, Expedia has been using AWS since 2013 to support several large-scale projects, as well as 4,000 different applications. Now, Expedia will expand that relationship and standardize on Amazon, including using the company's machine learning technologies. In addition, Expedia plans to migrate its databases from Microsoft SQL Server and Oracle to Amazon Aurora.
Earlier this week, Turner, which is owned by Time Warner and oversees TV brands such as TBS, TNT, CNN and others, also signed a deal with AWS to help create cloud-native apps. In addition, Turner will move about 15 petabytes of archived video from CNN to AWS.
The AWS re:Invent 2017 kicked off Tuesday with an announcement called EC2 Bare Metal Instances, which will make the company's cloud more secure with better performance. (See Amazon Closes Cloud Performance Gap With 'Bare Metal Instances'.)
Related posts:
— Scott Ferguson, Editor, Enterprise Cloud News. Follow him on Twitter @sferguson_LR.