Amazon Web Services scored yet another major victory for its public cloud service this week, as the company announced it has landed GE as a customer.
The two companies released a statement on Thursday announcing the partnership. Although the statement was thin on specifics, AWS is set to offer infrastructure-as-a-service (IaaS) technology to a number of different parts of GE, including GE Power, GE Aviation, GE Healthcare, GE Transportation and GE Digital.
GE began a company-wide cloud migration in 2014.
"Adopting a cloud-first strategy with AWS is helping our IT teams get out of the business of building and running data centers and refocus our resources on innovation as we undergo one of the largest and most important transformations in GE's history," Chris Drumgoole, CTO and corporate vice president at GE, wrote in an October 5 statement. "We chose AWS as the preferred cloud provider for GE because AWS's industry leading cloud services have allowed us to push the boundaries, think big, and deliver better outcomes for GE."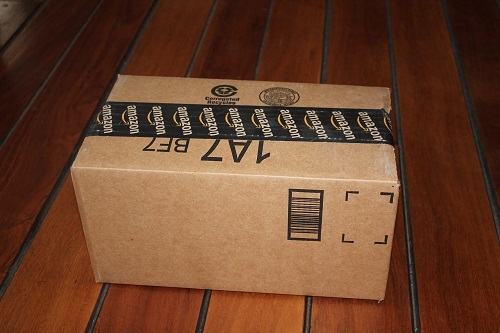 The deal with AWS comes at a time when GE itself is looking to transform its own operations and delve deeper into technology, not only for its own operations, but for its customers as well.
Earlier this week, GE Power announced that it would deploy the company's own Predix platform for industrial Internet of Things (IIoT) applications, as well as its own Asset Performance Management (APM) software, within its Monitoring and Diagnostic Center in Atlanta. (See GE Keeps the Lights on With IoT.)
The center oversees some 500 power plants across the globe and monitors those facilities for maintenance and other issues.
In an interview with Enterprise Cloud News, Eddie Amos, CTO of GE Digital, noted that the plant was using one of two public cloud providers "based near Seattle" to provide the underlying infrastructure for this IIoT project. It's now clear he did not mean Microsoft.
While GE is now using AWS throughout large portions of its infrastructure, the company remains in a somewhat hybrid cloud model. Earlier this year, the company spoke publicly about using OpenStack and managed private cloud to secure health records. (See GE Gets Healthy With OpenStack, Remote Managed Private Cloud.)
---
Keep up with the latest enterprise cloud news and insights. Sign up for the weekly Enterprise Cloud News newsletter.
---
For AWS, the deal comes during the same week that Oracle CTO and co-founder Larry Ellison roasted the company in front of a crowd at the Oracle Open World. While AWS fired back, it seems scoring a major customer win was a better way to one-up Ellison. (See 'No Facts, Wild Claims & Lots of Bluster'; Amazon Hits Back at Oracle's Ellison.)
At the same time, Oracle has been touting its own IaaS offering, although AWS remains the market leader in public cloud by a wide margin over its next closest competitor -- Microsoft. (See Oracle Cloud Infrastructure Gets Compute, Networking Boost.)
Earlier this week, AWS chief Andy Jassy spoke at the Gartner Symposium in Orlando, Fla., and noted that no one on his team thought the company would grow as fast as it did when the service started more than ten years ago. (See AWS's Andy Jassy: No One Thought We'd Grow This Quickly.)
Related posts:
— Scott Ferguson, Editor, Enterprise Cloud News. Follow him on Twitter @sferguson_LR.