The Atlanta Braves was the oldest continuously operated professional sports franchise in the US until last year. Now, it's also the landlord of a large-scale, mixed-use urban development. It accomplished the transformation using technology to drive change, according to Greg Gatti, Atlanta Braves VP of IT and CIO.
"We wanted to build a unique live-work-play environment," Gatti said in a presentation at the Cisco Live conference in Orlando, Fla., last week. Previously, the stadium was only used during the Braves' 81 games. "The rest of the time no one was there. No one came early, no one stayed late," he said. "We wanted to build a 365-day/year destination that the fans would want to come to all year round," Gatti said. "We wanted to be the premier, the most technologically advanced ballpark and development in the world."
The Braves isn't just a ball club anymore. It's now the operator of SunTrust Park and the Battery Atlanta complex. It's a developer, landlord and a digital marketing company, with a 41,500-seat park, a 1.5 million square foot mixed use development, a four-star hotel, office buildings, residential, retails and bars, as well as a 4,000-seat music venue.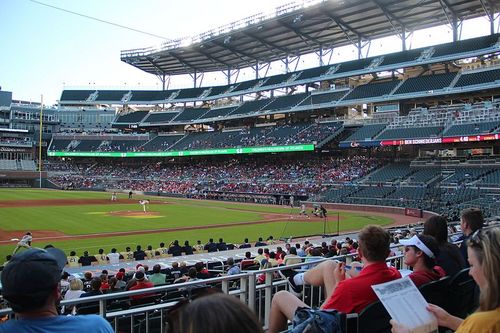 ---
Now entering its fifth year, the 2020 Vision Executive Summit is an exclusive meeting of global CSP executives focused on navigating the disruptive forces at work in telecom today. Join us in Lisbon on December 4-6 to meet with fellow experts as we define the future of next-gen communications and how to make it profitable.
---
The Braves worked with Cisco Systems Inc. (Nasdaq: CSCO) on design, content development and implementation and solution support. They implemented the vendor's Application Centric Infrastructure software-defined networking platform. For enterprise networking, the Braves used Nexus 7718 Core Switches and Catalyst 3850 Series Access Switches. For security, the club implemented Cisco's Identity Services Engine (ISE), Umbrella enterprise cloud security and ASA 9300 with FirePower security appliance. The Braves also implemented an IP phone system with Unified Contact Center Express for collaboration.
A single network provides WiFi coverage for the entire complex, using Cisco Vision dynamic signage for audio, video and core functions. Previously, third parties ran their own networks within the stadium. "Building controls, parking, retail -- those would all be separate," Gatti said. Deploying a singular, unified network would ensure security, scalability and streamline operations.
Simplified management was a top priority. The organization has a small IT operation -- just 18 people -- but that is still one of the biggest IT teams in Major League Baseball.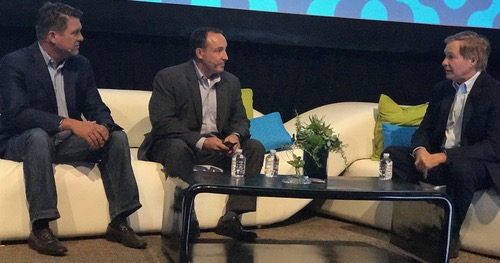 The transformation drove the IT department to the limit.
"The biggest problem I had was not technology," Gatti said. "It was construction." In particular, electricians missed deadlines for installing new power line infrastructure and that held back the installation of the networking cables. "Everything is network driven... if you don't have a cable, you're not connected to the network." That means you can't configure your devices. "Conduit was the bane of my existence," Gatti said.
"Second to that was the width and the amount of total technology," Gatti said.
The team found itself on a time crunch. As the scheduled slipped for building the park, the IT team found it had less and less time to build the technology infrastructure. It had to work long hours, seven days a week. Gatti credited Cisco for becoming part of his IT team, partnering with the Braves on the ordeal. "They were in there for those 20 hours a day, seven days a week, until four or five in the morning, pulling all-nighters if necessary to get everything ready for that first game, opening day," Gatti said. "I can't say enough about what they did to help make it successful."
Related posts:
— Mitch Wagner




Executive Editor, Light Reading