Apple's Cloud Strategy Will Save the iPad

Comment (18)
The iPad has been Apple's most disappointing product. It was supposed to be Steve Jobs' last revolution and the capstone of his career, replacing the PC for most people.
But iPad sales stalled. Increasingly, the iPad looks like a niche product, an anchor on Apple Inc.'s otherwise booming business. Jobs's prediction looked wrong.
Not any more. This year will be the year Apple Inc. (Nasdaq: AAPL) turns the iPad around. And enterprise Amazon Web Services Inc. (AWS) will play a big part in that change. Apple laid it all out in its announcement Monday.
First, let's go back to the beginning: In a 2010 interview, just two months after the iPad launched, Jobs said Macs and Windows PCs are like trucks.
At first, all motor vehicles were trucks, to serve an agrarian America that needed trucks to get work done. But later more people moved to the city and needed cars -- less powerful, but easier to use.
The tablet would be to the PC the car is to the truck, Jobs said. The tablet would be the mainstream device of the future, pushing PCs into a niche.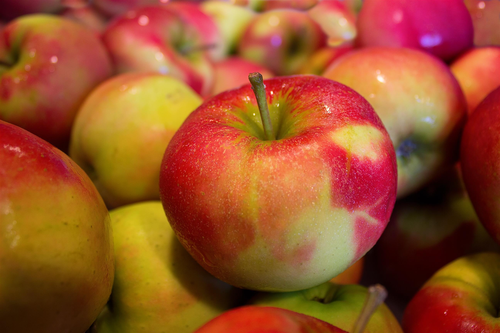 PCs are "still going to be around, they're still going to have a lot of value, but they're going to be used by one out of X people," Jobs said.
Jobs died the next year.
At first, Jobs's prophecy looked correct. iPad sales took off at first. But they plateaued a couple of years later. Following launch in 2010, sales peaked at 26 million units in the fourth quarter of 2013, declining to just 8.9 million units in the first quarter of 2017.
A big part of the problem is that iPad software isn't up to doing much of the work PCs have to do. New capabilities announced Monday as part of the next version of iOS 11, the operating system for the iPad and iPhone, fill that gap. (See Apple Tunes Up Siri & Cloud Services.)
One small change is a big deal: Apple is adding a Files app, to enable users to access documents stored on Apple's own iCloud service, and other cloud storage services, including Box and target="new">Dropbox. Until now, documents could be shared from within apps, and using third-party filesystem tools, but you didn't have a simple file manager, like the Finder on the Mac desktop, that allowed a user to open documents or easily move documents from one application to the next
That's important for enterprise users and anybody who wants to use the iPad for work. They need to be able to access documents locally, in the cloud, or on other devices, without hassle.
Add that to an array of new features in iOS itself: The operating system finally gets powerful multi-tasking, drag-and-drop, and cut-and-paste capabilities that rival -- or maybe even exceed -- tools available on the desktop.
Users can also move easily between the touchscreen and keyboard, and use the Apple Pencil to draw onscreen.
Put it all together and you get a powerful tool that users will come to prefer to their desktop.
Even before Monday's iOS 11 announcement, Apple had been laying the foundation for future iPad success at work, through partnerships with enterprise vendors.
Cisco partnered with Apple in fall 2015; on Monday, it announced optimized support for Apple devices on Cisco networks, giving business traffic priority over other traffic, and integrating Cisco Spark and Cisco WebEx meetings with iOS and Safari. (See Apple & Cisco Plot an Enterprise Fast Lane.)
---
Keep up with the latest enterprise cloud news and insights. Sign up for the weekly Enterprise Cloud News newsletter.
---
SAP SE announced an Apple partnership in February, with support for the iPhone and iPad, as well as developer tools and training. (See SAP Floats Apple Partnership, New Cloud Services.)
IBM announced a cloud partnership with Apple in 2014, marrying iPhones and iPads with IBM's expertise in 100 vertical industries, security, analytics and cloud. Early last year, IBM announced cloud support for Apple's Swift programming language. (See Analytics, Security Key to Apple, IBM Tie-Up and IBM, Apple Tie-Up Moving Into Cloud.)
There's more to come. On Friday, Apple will beef up its enterprise cloud capabilities with "Business Chat," allowing businesses to communicate with customers using Messages on the iPhone and iPad, and Apple Watch. (See Apple Adding 'Business Chat' to Messages, for Enterprise Customer Service.)
Jobs's prediction that the iPad would become most people's main computing device doesn't look wrong anymore. It just looks premature.
— Mitch Wagner
Editor, Enterprise Cloud News
---
CALLING ALL CLOUD, NFV AND SDN COMPANIES: Make sure your company and services are listed free of charge at Virtuapedia, the comprehensive set of searchable databases covering the companies, products, industry organizations and people that are directly involved in defining and shaping the virtualization industry.
---