Apple Responds to Trump, Touts 2M US Jobs

Comment (9)
Apple CEO Tim Cook boasted about creating 2 million jobs, in response Tuesday to President Trump's claim that Apple will build "three big plants, beautiful plants" in the US.
On Tuesday's quarterly earnings call, an analyst asked Cook about reports that Trump had claimed that Cook had promised to build three manufacturing plants in the US. (See Apple Shines in Cloud & Enterprise.)
Cook did not respond directly to Trump's claims -- which appeared in The Wall Street Journal late last month -- but he instead talked about how Apple has created 2 million jobs in the US.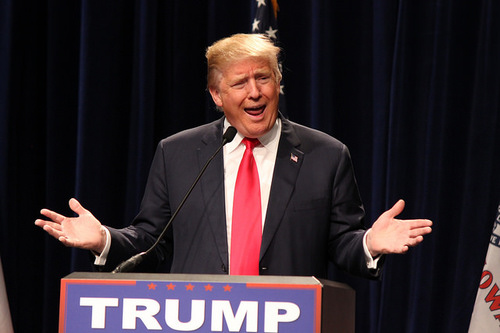 "We do view that we have a responsibility in the US to increase economic activity, including increasing jobs, because Apple could only have been created here," Cook said.
About three quarters of those jobs are app developers, and Apple Inc. (Nasdaq: AAPL) is working on K-12 and secondary education programs to teach app development, Cook said. This is "the largest contribution Apple can make... because this is the largest growing job segment in the country," Cook said.
Secondly, Apple has purchased $50 million in goods and services from US suppliers, with a "significant portion" being manufacturing related, Cook said. Apple is looking to increase those. The company announced an advanced manufacturing fund at the beginning of the quarter, with initial funding of $1 billion, and $200 million already deployed. The first recipient is Corning, in Kentucky, which is expanding a plant to make innovative glass. Apple is purchasing the glass to export around the world with iPhones and iPads, Cook said.
And two thirds of Apple's own employee base is in the US, even though only a third of the company's revenue comes from here.
---
Keep up with the latest enterprise cloud news and insights. Sign up for the weekly Enterprise Cloud News newsletter.
---
"That's what we're doing from a job growth point of view, and we're very proud of that," Cook said.
Apple came under fire from Trump last year on the campaign trail, for doing much of its manufacturing in China rather than the US.
Related posts:
— Mitch Wagner
Editor, Enterprise Cloud News