Amazon's top paid executive is Andy Jassy, CEO of Amazon Web Services, who pulled in $35.6 million last year -- far more than CEO Jeff Bezos, who made $1.7 million.
So that must be awkward when they bump into each other in the coffee room.
Amazon.com Inc. (Nasdaq: AMZN) disclosed the pay packages in regulatory filings this week, and also revealed the pay packages for other top executives. CFO Brian Olsavsky made $4.6 million; SVP of business development Jeffrey Blackburn got $22.2 million; SVP of the international consumer business Diego Piacentini got $23.7 million, and worldwide consumer CEO Jeffrey Wilke got $33 million.
Most of the pay comes from stock awards.
Bezos isn't living off dog food. He has nearly 17% beneficial ownership of Amazon shares, and is the second wealthiest person in the world, according to the Bloomberg Billionaires index.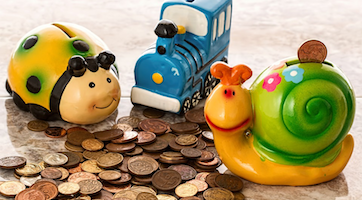 We'll leave it to philosophers and economists to decide whether any individual deserves as much money as Jassy. But he's certainly not a slacker. Under his leadership, Amazon Web Services Inc. (AWS) has gone from a joke -- what does a company that sells sweatsocks know about managing other companies' IT infrastructure? -- to an industry titan and a crucial driver of Amazon's growth. (See AWS Tops in Public Cloud, but Azure Is Catching Up.)
In the fourth quarter of fiscal 2016, Amazon reported net AWS sales of $3.5 billion, up 47% year-over-year, and annual sales of $12.2 billion, up 55% year-over-year. That's slower than it was in the year-ago quarter, when the AWS business grew 69%, but it's still a giddy pace of growth. Overall Amazon revenue in the fourth quarter was $43.7 billion. (See AWS Growth Slows, But Amazon's Still Killing It in Cloud.)
Jassy's $35.6 million paycheck is bigger than the severance package Marissa Mayer got from Yahoo. However, Jassy is running a successful business, so that seems fair. (See Yahoo's Marissa Mayer Gets $23M Kiss-Off.)
Related posts:
— Mitch Wagner
Editor, Enterprise Cloud News