Nyansa has launched a service to allow enterprises to manage network performance for private clouds. The private cloud version of its Voyance network analytics platform is designed for enterprises with a high level of privacy requirements.
Voyance was previously available as a service offered over the public cloud, running on either Amazon Web Services Inc. (AWS) or Microsoft Azure; it now can run on-premises, either as a physical appliance or in the company's own environment, the company announced May 1. (See Nyansa Looks to Diagnose Cloud Application Performance Mysteries.)
Voyance doesn't just measure network performance -- it provides recommendations for ways to improve the client experience on the network, Nyansa says. "We're not throwing data at them. We're answering questions," says David Callisch, Nyansa marketing vice president. "We're trying to understand from the client perspective what the experience is like on the network."
Nyansa claims the global market for private cloud and on-premises network performance management will reach $1.1 billion by 2020 with a compound annual growth rate of 38%. Nyansa attributes those statistics to research by MaretsandMarkets.
Nyansa's typical customers are midsized to large enterprises, with complex environments and highly mobile users, in the technology and retail industries, as well as higher education and healthcare. These enterprises are deploying both human-facing and Internet of Things applications, says CEO Abe Ankumah.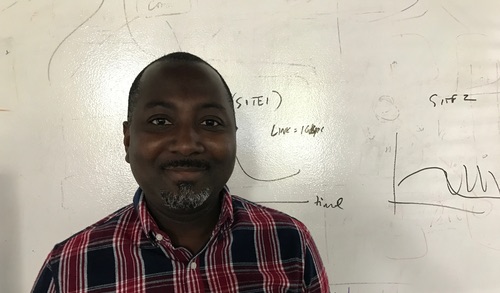 Network analytics has been a busy area for vendors, as the cloud, mobility and Internet of Things put increased demand on enterprise networks. Cisco bought analytics assets, intellectual property and staff from Saggezza early this month. (See Cisco Buys Analytics Assets From Saggezza.)
---
Keep up with the latest enterprise cloud news and insights. Sign up for the weekly Enterprise Cloud News newsletter.
---
Last month, A10 Networks added analytics capabilities for its A10 Harmony Controller to manage applications on-premises and across multiple clouds. (See A10 Launches Multi-Cloud App Analytics.)
Also last month, VMware Inc.VMware acquired Wavefront to beef up its vRealize product line for cloud application management. (See VMware Buys Wavefront for Cloud App Management .)
And last year Cisco launched Tetration Analytics, to track "every packet, every flow, every speed" in data center networks. (See Cisco Launches Data Center Analytics for Obsessives.)
— Mitch Wagner
Editor, Enterprise Cloud News
CALLING ALL CLOUD, NFV AND SDN COMPANIES: Make sure your company and services are listed free of charge at Virtuapedia, the comprehensive set of searchable databases covering the companies, products, industry organizations and people that are directly involved in defining and shaping the virtualization industry.
---