JetStream launched out of stealth mode Tuesday with tools to help enterprises migrate data across clouds and multiple data centers.
"The long-term vision of the company is to really enable data management across multiple locations and multiple cloud data centers," Rich Petersen, JetStream co-founder and president, said in an interview. Customers are cloud service providers and large enterprises, according to a company press release announcing the launch. (See JetStream Launches Cross-Cloud Data Management Platform .)
JetStream Migrate, which will ship in the second quarter, supports data replication for live migration of virtual machines in the cloud. It replaces legacy backup and disaster recovery tools that require cloud operators to take a snapshot of their installation; the JetStream tool providers easier deployment, less disruption, accurate prediction of the duration of the migration process, and live migration, even if the data is transported on a physical device, Petersen says.
The primary use case is migrating between on-premises, VMware Inc. (NYSE: VMW) Cloud on Amazon Web Services Inc. and VMware's 4,000 other cloud provider partners. "When enterprise customers want to migrate from on-premises to a cloud service provider we facilitate that," Petersen says. "We take the friction out of onboarding an enterprise customer." (See VMware Broadens Private Cloud, Amazon Support.)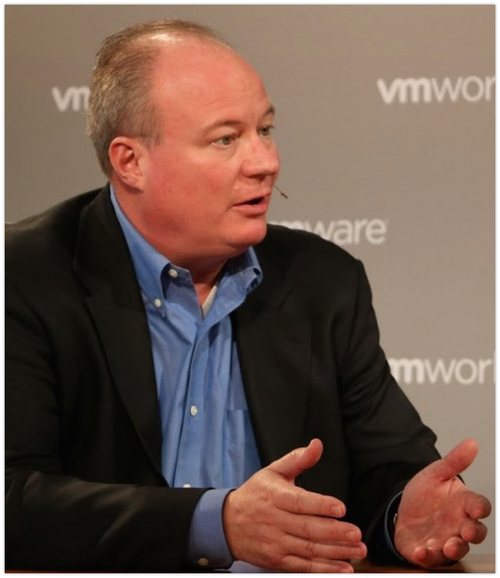 ---
Boost your knowledge of cloud-native software and innovations driving data center transformations! Join us in Austin at the fifth-annual Big Communications Event May 14-16. The event is free for communications service providers -- secure your seat today!
---
JetStream Migrate is complementary to VMware's own migration tools, such as vRealize. (See VMware Upgrades vRealize for 'Self-Driving' Cloud Operations.)
JetStream Migrate joins JetStream Accelerate, an already shipping product that optimizes the performance and efficiency of virtual machines in the cloud data center, Petersen says.
The two products will be the foundation of a suite, the JetStream Cross-Cloud Platform, which will see additional products in 2018, including disaster recovery as a service and multi-cloud workload mobility.
JetStream is initially focused on VMware, with support for other hypervisors, namely the Linux KVM, to come.
The co-founders of JetStream, Petersen, CTO Serge Shats and CEO Tom Critser, founded FlashSoft in 2010, which worked with VMware on optimizing performance with solid state memory. SanDisk acquired FlashSoft in 2012, and then spun the assets of FlashPoint back out again when Western Digital acquired SanDisk in 2016. That company became JetStream.
JetStream had a seed funding round, with details undisclosed. It has about 20 employees in the US, with a subsidiary in Bangalore with another 12 investors.
JetStream says its competition is legacy tools developed for on-premises data migration, with disaster recovery and backup MacGyered into the job of cloud data migration.
Veritas launched a suite of tools last year for data management, backup, business continuity, archiving and compliance, both across the cloud and on-premises. And Veritas had a really creepy day-of-the-dead type display on one of our visits to their company offices. JetStream claims Veritas is not a competitor, but it sure looks like one from here. Check out our article about Veritas' technology, and a creepy photo, here: Veritas Looks to Stop Data Running Wild.
Related posts:
— Mitch Wagner




Editor, Enterprise Cloud, Light Reading