IBM is looking to give data scientists and other big number-crunchers access to machine learning to help automate part of their workloads with the release of the company's Integrated Analytics System this week.
The Integrated Analytics System, which the company is officially announcing Tuesday, comes with a series of built-in tools, as well as machine learning capabilities. The system is built on IBM's Common SQL Engine platform, which allow data scientists to work with a number of different databases, including the company's own Db2 or Hortonworks' Data Platform.
The new system also allows data scientists to run their workloads between public clouds, as well as traditional hosted systems.
In addition, Integrated Analytics System uses IBM's Data Science Experience, an integrated developer environment that Big Blue first introduced for the public cloud in 2016, and is now available in private cloud form. (See IBM Brings Data Science Experience to Private Cloud.)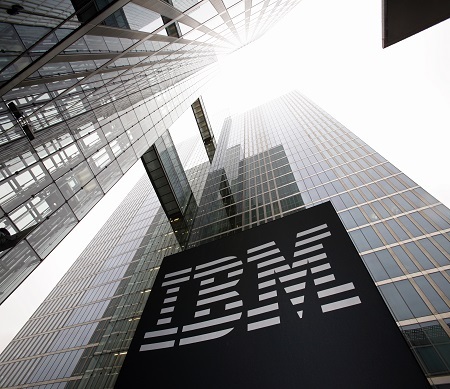 There's also support for Apache Spark, which allows for in-memory computations and helps speed up the process of crunching the data. IBM has previously announced a $300 million investment in the open source framework.
However, at the heart of the Integrated Analytics System is the machine learning aspect. In its September 26 announcement, IBM noted that the machine learning aspect helps reduce the time it takes to process the data, which also reduces the wait time for running the analytics and getting the response the data scientist needs. This can reduce the time it takes to create, train and evaluate different predictive models.
"Today's announcement is a continuation of our aggressive strategy to make data science and machine learning more accessible than ever before and to help organizations … begin harvesting their massive data volumes -- across infrastructures -- for insight and intelligence," Rob Thomas, the general manager of IBM Analytics, noted in the announcement.
---
Keep up with the latest enterprise cloud news and insights. Sign up for the weekly Enterprise Cloud News newsletter.
---
Automation of simple or even complex tasks has been a growing issue with enterprise IT over the last few months, as vendors continue to build more and more artificial intelligence, as well as machine learning, into a variety of platform. (See Microsoft Serving a Slice of AI With Everything at Ignite.)
An example is Salesforce, which updated its Sales Cloud with additional AI capabilities as way to automate more and more of its sales process, reducing the amount of routine tasks. (See Salesforce Updates Sales Cloud Einstein With Additional AI Features .)
In addition to the Integrated Analytics System, IBM also announced an expansion of its partnership with Hortonworks, and the two companies plans to offer the Hortonworks Data Science Solution, which also uses the IBM Data Science Experience. This is the first product the companies have announced since detailing their partnership in June. (See IBM, Hortonworks Team on Machine Learning, Data Science.)
Related posts:
— Scott Ferguson, Editor, Enterprise Cloud News. Follow him on Twitter @sferguson_LR.