IBM Targets Data Governance as Europe Eyes More Privacy
With the European Union looking to strengthen data protection privacy right over the next year, IBM is looking to expand its reach into data governance portfolio by applying big data and machine learning to issues ranging from compliance to security.
The first step, however, is through open source.
On June 22, IBM is announcing the Open Data Governance Consortium for Apache Atlas, which is the foundation's framework for the Hadoop big data platform. The consortium will include about a dozen users of the big technology, including Hortonworks, and the goal is to push Atlas from its current incubator stage within Apache to "Top Project Level" status, where it would be available to more and more developers looking to build governance tools.
Earlier this month, when IBM and Hortonworks announced that they were expanded their partnership, the two companies each said they would expand their contributions to the open source project, especially around the areas of data governance and security. (See IBM, Hortonworks Team on Machine Learning, Data Science.)
"Apache Atlas is the open source answer to support governance and it provides a metadata solution that can effectively be virtualized and access your metadata from anywhere," said Rob Thomas, general manager of IBM Analytics in an interview with Enterprise Cloud News. "We have become a big contributor to Atlas over the last 12 to 18 months... we're inviting users to join us and Hortonworks and asking them what do they need to do to deploy this at scale."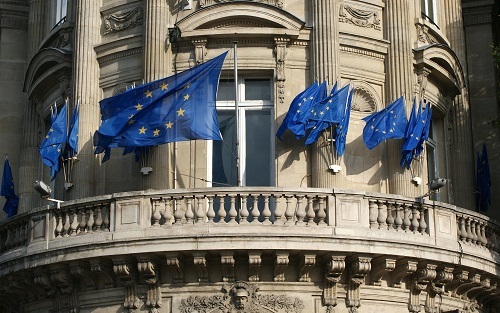 In addition to its work with Apache, IBM is rolling out several commercial offerings to support data governance, especially the new privacy protection that are based in the EU's General Data Protection Regulation (GDPR). These updated regulations, which go into effect on May 25, 2018, not only address issues of personal privacy, but also control what personal data can travel outside the European Union.
In addition, the United Kingdom, despite Brexit, is likely to follow the GDPR regulations as well.
This means that European businesses now have to rethink what data they can share in the cloud, and whether data needs to be kept on-premises or can transfer to a public cloud, even though most of the major providers have data centers located in the United States.
In his view, Thomas believes that companies need to get the compliance and governance issues right first, and then they can move data to the public cloud since clients data can bounce from one data center to another -- both inside and outside of Europe.
In May, Gartner published a study that found about 50% of all companies, including those outside the Europe Union, will not be in compliance with GDPR by the end of 2018.
---
M&A activity is turning the cloud upside down. Find out what you need to know in our special report: Mergers, Acquisitions & IPOs are Rocking the Cloud.
---
IBM is looking to address concerns about compliance with these offerings:
IBM Unified Governance Software Platform, a software platform that includes management capabilities, includes ones specifically design for GDPR. These include policy enforcement, data integration services and persona-based reporting.
Information Governance Catalog Download & Go, which lets users download governance tools from the cloud.
StoredIQ update, which includes additional analytics for finding personal data within the system. IBM plans to make this available specific to the countries covered by GDPR.
"These are all critical capabilities to deliver both compliance for organizations with these new types of regulations and to deliver new insights, meaning self-service access to data," said Thomas, who noted that while GDRP pay isn't being hyped-up yet, companies are starting to looking to comply now with the regulations before next year's deadline.
IBM is not the only company looking to offer its services to businesses concerned about GDPR. Earlier this week, Microsoft posted a whitepaper about using its Azure public cloud to meet these new regulations.
However, beyond the cloud, IBM plans to double down in Europe regarding these changes in data privacy and governance. Big Blue also plans to offers its Data Science Experience through its data center in London and create a machine learning hub in Germany.
All the IBM commercial offerings for governance are available now.
Related posts:
— Scott Ferguson, Editor, Enterprise Cloud News. Follow him on Twitter @sferguson_LR.