GE Wants to Make the Industrial Internet More Predictable

Comment (12)
GE is looking to add a layer of predictive analytics to the industrial Internet to make it easier for companies to manage equipment and people, as well as move from a reactive maintenance model to a more proactive one.
At the Minds and Machines Europe show this week, GE unveiled a new predictive analytics offering that combines assets from its ServiceMax acquisition, along with the company's own Asset Performance Management portfolio.
The new offering, which GE will release later this year, gives large manufacturing companies the ability to collect and analyze data in real time from the factory floor and make decisions before equipment breaks down, which can move companies away from an older, reactive model of maintenance. In addition to predictive maintenance, companies can use the technology to direct specific engineers to certain equipment to ensure that these machines are fixed correctly the first time.
It can also allow workers in remote locations to send information back to a central data center and let that data be analyzed there to help with the predictive model.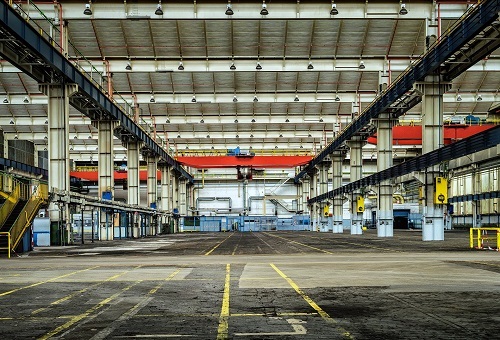 In addition to GE's own Asset Performance Management software, the new offering uses ServiceMax's cloud-based field service management technology. GE acquired ServiceMax in a $915 million deal in November, and this is the first commercial offerings the two companies have offered since the acquisition.
GE did not offer a specific name for this new product, but noted in a June 13 statement that it would wrap it together within Predix, which is the company's platform for not only the industrial Internet but the industrial Internet of Things (IIoT) as well.
---
M&A activity is turning the cloud upside down. Find out what you need to know in our special report: Mergers, Acquisitions & IPOs Are Rocking the Cloud.
---
"The Industrial Internet is enabling companies to take advantage of possibilities that previously seemed out of reach. But in many ways, we are still in the early stages of this transformation journey as companies seek to move from gaining insight to taking action and as automation gives way to autonomous systems," Bill Ruh, the CEO of GE Digital, wrote in the statement.
The term "industrial Internet" was coined by GE several years ago to mean the connecting of different devices, including IoT sensors, from the factory floor and using big data analytics to make sense of the data these devices are collecting to use that information to improve processes within heavy industry and manufacturing.
It's also a big bet by GE as the company transforms more into a technology company, as Enterprise Cloud News Editor Mitch Wagner has written. (See GE Builds 'Digital Twins' for Industrial IoT.)
In addition to its industrial Internet announcement, GE Ventures is launching a new company called Avitas Systems, which will look to bring predictive analytics, robotics and artificial intelligence to the oil and gas, energy and transportation industries. The company's technology is being built on Predix and it will use analytics and AI to help employees make decisions, while the robotics side can be used for high-risk maintenance work.
All together, GE sees this as a $40 billion market.
Related posts:
— Scott Ferguson, Editor, Enterprise Cloud News. Follow him on Twitter @sferguson_LR.