Forward Launches Freemium Service for Network Visibility
Network management startup Forward Networks has launched a freemium service called Essentials to help enterprises gain visibility into potential network problems.
The launch comes as Forward Networks announces $16 million in new funding, bringing the total it has raised to $27 million. The new round was led by DFJ, with participation from Andreessen Horowitz and A.Capital Ventures.
With the new freemium service, "Our goal is to maximally accelerate the pace and efficiency of network operations and the quality of work -- ensuring the network is always up, always ready for business," Forward CEO David Erickson tells Enterprise Cloud News.
As enterprises move applications to the cloud, network performance and reliability becomes increasingly important to ensure those applications can communicate.
Forward's service builds a behavioral model of a user's network, to reduce problems, find the causes of problems that do occur, and predict the effects of network changes.
Forward was founded in 2013 by four PhDs in computer science and networking who worked at Professor Nick McKeown's group at Stanford University. That group created software-defined networking and launched Nicira Networks. That startup was acquired by VMware in 2012 for more than $1 billion and became the backbone of VMware's SDN business unit, Erickson says. (See VMware to Buy SDN Startup for More Than $1B.)
Fast-forward (so to speak) to November 2016, when Forward launched Forward Enterprise, built on a database that maps network behavior. Forward Enterprise comprises three components -- Search, Verify and Predict.
Forward Enterprise Search is designed to let network operators use simple queries to speed up the information gathering process. Network operators working on trouble tickets spend 80% of their time gathering information on problems, and only about 20% of their time actually resolving those problems, Ericskon says.
The Verify service audits network behavior to ensure the network is following policy across network changes and upgrades, Erickson says. Verify follows the model of intent-based networking, where network operators state the desired outcomes and the network configures itself to achieve those outcomes, rather than the network operators configuring the network directly.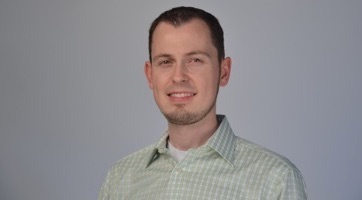 ---
Keep up with the latest enterprise cloud news and insights. Sign up for the weekly Enterprise Cloud News newsletter.
---
The Predict service forecasts how possible network configuration changes might impact network behavior.
Forward Essentials is a new freemium service that provides the basics of Forward Networks' services. The free version tracks up to 50 network devices and thousands of endpoints, collecting data once daily and retaining it for a week. Forward Essentials also offers a paid version, with an unlimited number of devices monitored, unlimited frequency of data collection and a year's retention, for $2 per network device per month.
Forward Essentials is available immediately in beta, with general availability in the fourth quarter.
In addition to managing physical devices, Forward Networks works with virtual devices in the cloud, such as F5 load balancers, Palo Alto firewalls, as well as virtual network devices from Check Point and Cisco, Erickson says.
In addition to Forward Essentials, Forward launched support for VMware ESXi virtual networking.
Forward Networks competitors include NetBrain, SolarWinds and Veriflow, Erickson says. Forward offers an HTML5-based cloud application, compared with the competitors' fat Windows client, and lower pricing than the competition, claims the CEO.
Like Forward Networks, both Cisco and startup Apstra are focused on intent-based networks. The services are complementary and work together, Erickson says. Those companies are focused on using intent to program devices, whereas Forward verifies the current behavior of the network and whether it meets intent, he says. (See Cisco's 'Network Intuitive': A Risky Transition and Arista Co-Founder Backs Network Automation Startup.)
Nyansa, like Forward Networks, provides analytics to help network managers find the cause of problems using natural-language queries. Nyansa recently expanded its service to help network managers diagnose problems at companies with bring-your-own-device policies. (See Nyansa Helps IT Fight Complaints and Nyansa Looks to Diagnose Cloud Application Performance Mysteries.)
— Mitch Wagner
Editor, Enterprise Cloud News
---
CALLING ALL CLOUD, NFV AND SDN COMPANIES: Make sure your company and services are listed free of charge at Virtuapedia, the comprehensive set of searchable databases covering the companies, products, industry organizations and people that are directly involved in defining and shaping the virtualization industry.
---