Data Scientist, DevOps Engineer Top IT Jobs
What's better than being a physician earning $200,000 a year? How about being a data scientist or a DevOps engineer?
When Glassdoor released its "50 Best Jobs In America for 2017" report on Jan. 24, not only did data scientist outrank more established positions on the list, it also outranked all other positions for the year. DevOps, a position that has come of age in the rush to cloud computing and combines knowledge of the business and the technical skills to create and deploy applications, also proved a hit in the survey.
Jobs in IT or tech placed in four of the Top 5 positions on the Glassdoor list, while accounting for 14 of the 50 best jobs for year. In addition to data scientist and DevOps, data engineer and analytics manager rounded out the Top 5. (Tax manger ranked fourth on the list and was the only non-tech or non-IT job in the Top 5.)
The report shows that new types of technology -- from cloud computing, to big data, to the Internet of Things -- is not only creating opportunities for businesses, but also creating new, and better, jobs for IT- and tech-related fields.
In a statement, Andrew Chamberlain, Glassdoor's chief economist, put it this way: "In particular for tech jobs, companies across all industries are hiring workers for these needed positions, including employers in healthcare, finance, manufacturing, retail and more. Any organization today with a mobile app, web presence or digitized data are struggling to fill jobs like data scientists, software engineers and mobile developers."
It's not only Glassdoor that's seeing how this works.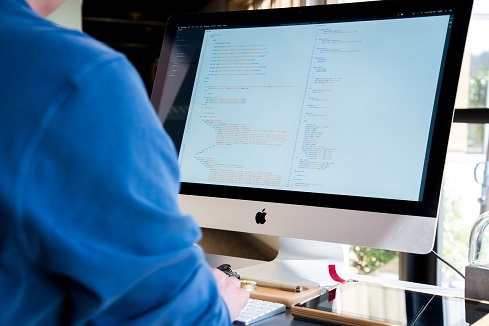 In addressing the so-called "new collar jobs" that technologies such as artificial intelligence are creating, the research firm Ovum noted in a Jan. 20 report: "Businesses and institutions desperately need employees with digital problem-solving skills to drive development, growth, and success in competitive markets that favor high performance levels, efficacy, and innovation." (See Google's AI Software Beats Humans at Writing AI Software.)
The Glassdoor report ranked the job based on three criteria: Earning potential -- by looking at the median annual base salary -- overall job satisfaction rating and number of job openings.
Money is good but it's not the only thing. While physician has a $200,000 median salary base, it ranks 34th on the list. Data scientist, which has the top ranking, offers a median salary of $110,000.
DevOps engineer, which ranks second, also offers a median salary of $110,000, while data engineer in third place offers a median salary of $106,000. Analytics manager ranks fifth but offers a higher salary of $112,000.
Here are the rest of the IT- and tech-related positions of the Glassdoor report, including their rank in the Top 50 and median salary:
No. 7: Database Administrator, median salary of $93,000
No. 10: Solutions Architect, median salary of $125,000
No. 16: Software Engineer, median salary of $101,000
No. 26: Mobile Developer, median salary of $85,000
No. 27: System Administrator, median salary of $68,000
No. 30: Hardware Engineer, median salary of $108,000
No. 39: Information Security Engineer, median salary of $100,000
No. 41: Security Analyst, median salary of $70,000
No. 43: UI Designer, median salary of $80,000
No. 47: Business Intelligence Developer, median salary of $83,000
— Scott Ferguson, Editor, Enterprise Cloud. Follow him on Twitter @zdeferguson.
---
CALLING ALL CLOUD, NFV AND SDN COMPANIES: Make sure your company and services are listed free of charge at Virtuapedia, the comprehensive set of searchable databases covering the companies, products, industry organizations and people that are directly involved in defining and shaping the virtualization industry.
---
PARTNER PERSPECTIVES
- content from our sponsors