Zinc CEO Stacey Epstein saw the shortcomings of mainstream collaboration tools walking around the streets of San Francisco.
She asked doormen, construction workers and other so-called "deskless workers" to use one of the most popular mainstream collaboration tools available. "I said, 'Here's Slack, send me a message.' They literally can't figure it out," Epstein tells Light Reading.
"You and I use a computer pretty much all day to do our jobs," Epstein says. But deskless workers have different skills and different needs. "The last thing you want is your field service worker spending a lot of time staring at a device screen. You want them in front of the customer fixing a problem."
That's where Zinc comes in. The two-year-old company specializes in cloud collaboration tools for deskless workers -- field service technicians, home healthcare workers, retail workers and more, comprising some 80% of the US workforce. These people shun unfamiliar workplace collaboration tools, and that makes them "inherently siloed and away from other people and information that can help them do their jobs," Epstein says.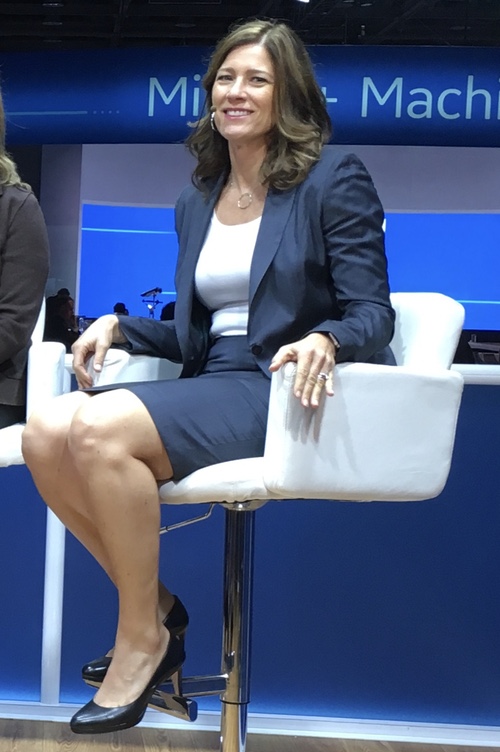 She adds, "And yet they've been digitized as consumers. They all have phones and know how to use them." Deskless workers use text messaging and other consumer messaging apps at work. These are not integrated with enterprise applications, and lack security controls. But they work.
Zinc is built to resemble WhatsApp or a texting app. "The user experience is much the same," Epstein says. Users can have one-on-one text conversations, or collaborate over voice, video, or push-to-talk. The service provides benefits of consumer messaging services -- with security, enterprise integration and regulatory compliance.
Zinc is a small company, with fewer than 50 employees, and has raised $16 million in funding. It was founded as Cotap by Jim Patterson and Zack Parker, executives at Yammer, a collaboration company that was acquired by Microsoft. The application is built 100% on Amazon Web Services Inc.
---
Boost your knowledge of cloud-native software and innovations driving data center transformations! Join us in Austin at the fifth annual Big Communications Event May 14-16. The event is free for communications service providers -- secure your seat today!
---
On Tuesday, Zinc announced a milestone -- integration with GE Digital Predix ServiceMax, a vertical application for organizations deploying field service for high-value assets. It's Zinc's first major integration; it previously integrated with Box, Dropbox, Sharepoint and other content providers, and offered light integration with Salesforce. (See Zinc & GE Digital Integrate for Real-Time Collaboration in the Field.)
ServiceMax customers "want to reduce time to fix customer problems and increase efficiencies," says Epstein, who was formerly ServiceMax's chief marketing officer. That makes Zinc a good fit for ServiceMax users. From within Zinc, field service users will be able to check information in ServiceMax, such as finding people with appropriate skills to fix a problem, getting warranty information, checking inventory levels of parts, and tracking schedules.
Collaboration tools can help organizations pass along knowledge as new workers join, Jonathan Skelding, vice president of global alliances at ServiceMax, for GE Digital, tells Light Reading.
"The ability to access resources and skilled personnel is critical, particularly when you have new, younger people coming onboard who don't have the skills and insight of people who have been on the job a long time," Skelding says.
Related posts:
— Mitch Wagner




Executive Editor, Light Reading