Salesforce is in "advanced discussions" to buy API management software vendor MuleSoft, in a deal that could be worth more than $6 billion, according to a Reuters report published Tuesday.
The deal could be announced this week, according to Reuters.
MuleSoft provides API management tools to integrate legacy applications with the cloud.
Google (Nasdaq: GOOG) acquired API management vendor Apigee in 2016. And Red Hat Inc. (NYSE: RHT) bought 3Scale for API management in 2016. (See Red Hat Buys 3Scale for API Management and $625M Apigee Buy Bolsters Google's Cloud.)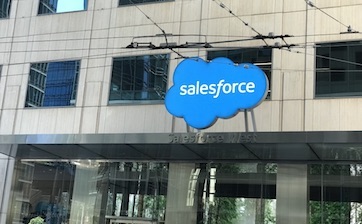 ---
Want to learn more about network automation? Register today for Light Reading's Automation Everywhere on April 4 in Dallas. We will be tackling the business and technology challenges behind driving network automation. The event is free for communications service providers – don't miss out!
---
Salesforce Ventures, the company's venture capital arm, led a $128 million funding round for MuleSoft in 2015, Reuters says. MuleSoft has more than 1,000 customers, including Coca-Cola, McDonald's, Spotify and Unilever, according to Reuters.
API management tools like those provided by MuleSoft, Apigee and 3Scale, are key to enterprises moving to the cloud. Enterprises going to the cloud need to bring legacy apps along with them. These apps still work, they're essential to running the business, and there's no reason to rewrite them in a modern architecture anytime soon. The key is to connect those apps to modern, cloud infrastructure.
John Roese, Dell EMC chief technology officer, cited legacy as a reason why enterprises face greater complexity in IT than hypercloud providers, and why those enterprises need to maintain their on-premises infrastructure. He mentioned the Google/Apigee deal as an example of this trend. (See Dell CTO Expounds 'Insane' Theory About Enterprise Complexity.)
Salesforce's history is in customer relationship management, but it's extending CRM by extending the definition of customer relationships, with support for healthcare, the Internet of Things, and collaboration tools. It's easy to see how API management can fit in the broad CRM tent, as most data about customers is stored in legacy apps that would be accessed by APIs. (See Salesforce Says Turn Your Head & Cough, Salesforce Launches CRM/IoT Starter Kit and Quip Wants to Kill Email Attachments.)
Salesforce declined to comment; MuleSoft has yet to respond to a Light Reading inquiry.
Related posts:
— Mitch Wagner




Editor, Enterprise Cloud, Light Reading