The digerati's favorite tool for collaborating and sharing animated GIFs is now worth more than $7.1 billion, as Slack has raised an additional $427 million in an H funding round announced Tuesday. That's on top of $841 million previously raised.
Slack now has more than 8 million daily active users, the company said in a blog post announcing the deal. Many of those users pay nothing for the freemium service. Slack has more than 70,000 paid teams.
Lead investors for the H round are Dragoneer Investment Group and General Atlantic, with funds and accounts advised by T. Rowe Price Associates Inc, and funds advised by Wellington Management and Baillie Gifford and Sands Capital, as well as existing investors.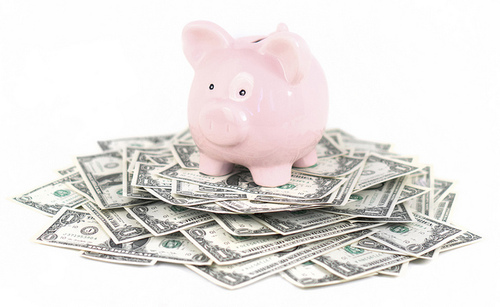 ---
Now entering its fifth year, the 2020 Vision Executive Summit is an exclusive meeting of global CSP executives focused on navigating the disruptive forces at work in telecom today. Join us in Lisbon on December 4-6 to meet with fellow experts as we define the future of next-gen communications and how to make it profitable.
---
Slack, which launched in 2013, is like Netflix Inc. (Nasdaq: NFLX), Amazon.com Inc. (Nasdaq: AMZN) and Facebook , in that it's one of those seemingly simple services that should have been copied, out-competed and put out of business early on, and yet just keeps getting bigger.
Slack has several competitive advantages that account for at least part of its success: It's simple and reliable. It's a platform as well as a chat tool; people can do their work from inside Slack, which integrates with a staggering array of enterprise cloud services, including GitHub, Zendesk, Dropbox, Google Calendar, Microsoft OneDrive, Salesforce and more. People just plain like using Slack, with its friendly features such as support for emoji and GIFs to humanize collaboration. And Slack is free for small teams that only need limited functionality.
Slack faces heavyweight competition. Microsoft Corp. (Nasdaq: MSFT), which has been cloning and competing with successful upstarts for 40 years, has its own Slack competitor, Teams, which it launched in 2016. Microsoft copied Slack's freemium capabilities in July. (See Microsoft Whacks Slack With Free Teams Tier.)
Cisco Systems Inc. (Nasdaq: CSCO) has its own group chat capabilities in Webex Teams (formerly known as Spark). (See Cisco Acquires AI Firm for $270M – CEO to Head Collaboration.)
Also, Facebook is looking to get into the act with with Workplace by Facebook (though we never hear about anybody actually using it). And Rocket is an open source team communication tool popular among open source developers.
Update 8/22: A Facebook spokesperson responds that they have "more than 30,000 customers, are used in 81 languages globally and have customers on every continent in the world. Our customers span every size and vertical -- some names you may know include Walmart, Starbucks, Deliveroo, Spotify, RBS, Soho House, Virgin Atlantic, Campbell's, Hootsuite, Heineken, Domino's etc. We also have telco customers including AirTel and Telefonica."
Slack has one fewer competitor than it used to; the company acquired the intellectual property for Stride and HipChat Cloud from Atlassian last month, and is shutting them down. The two companies plan to collaborate.
"Our mission is to make people's working lives simpler, more pleasant, and more productive, and we are grateful for the support along the way," Slack said in its blog post Tuesday.
— Mitch Wagner




Executive Editor, Light Reading