Red Hat's OpenShift Online Revamped for Containers
Red Hat has made no secret of its cloud ambitions, including developing new tools for containers to help run cloud-native applications. Now, the open source company has lined up its OpenShift Online platform to meet the needs of these developers.
On Tuesday, the company announced a revamped version of OpenShift Online, Red Hat's public cloud app development and hosting platform. This is the third major revamp of OpenShift Online since it launched in 2011, and it dovetails with the company's plans to support containers, including the Google-backed Kubernetes.
The update to OpenShift Online closely follows the release of OpenShift.io, which Red Hat released in May during the Red Hat Summit. That developer platform sits on top of OpenShift Online. (See Red Hat Looks to Take the Pain From Kubernetes & Containers.)
In addition to its own cloud, OpenShift.io works with the major public cloud platforms Amazon Web Services, Microsoft Azure and Google Cloud Platform.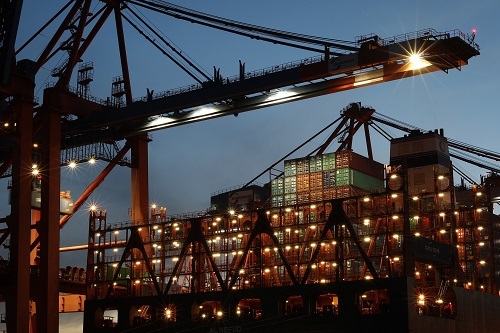 As with many of Red Hat's other offering, OpenShift Online supports several different programming languages that developers use to create applications, including cloud-native apps. These include Java, Node.js, .NET, Ruby, Python, PHP. In addition to supporting its own JBoss middleware, the platform supports other frameworks, including Node.js, Spring Boot, Eclipse and Vert.x.
The one major difference between Red Hat's May announcement and the July 11 announcement is that OpenShift Online offers a full-featured commercial version that is suited for production environments.
---
Keep up with the latest enterprise cloud news and insights. Sign up for the weekly Enterprise Cloud News newsletter.
---
Some of the new features of OpenShift Online include:
A simplified deployment that uses a one click and "Git push" commands that streamlines app provisioning and deployment.
Automatic scaling that helps eliminate the need for manual interventions from the operations team, especially when more app instances are needed.
Source-to-image (S21) builds that help create reproducible container images, which helps when developers are not familiar with Docker.
The updated OpenShift Online platform is offered in two tiers. The first is a free starter services that includes 1GB of memory and 1GB of storage. The second is a pro version that added more resources for $25 per month for each gigabyte of memory of storage.
Related posts:
— Scott Ferguson, Editor, Enterprise Cloud News. Follow him on Twitter @sferguson_LR.